The television market in India is just as competitive as any other segment. While Samsung and LG have a favourable control over this particular segment, there are other brands aiming for the sky.
India's television manufacturer Super Platronics, which is a Kodak licensee, is one such brand that has been playing its cards safely. As promised in our previous interview with the company's director Avneet Singh Marwah last year, Kodak has come up with a new smart television that adorns the premium lifestyle of Indian consumers without burning a hole in the pockets.
Keeping in mind the current smart trends, Kodak comes with a new 55-inch 4K UHD smart television just like others in its lineup. But what really makes this new model worth a second look is its competitive price tag.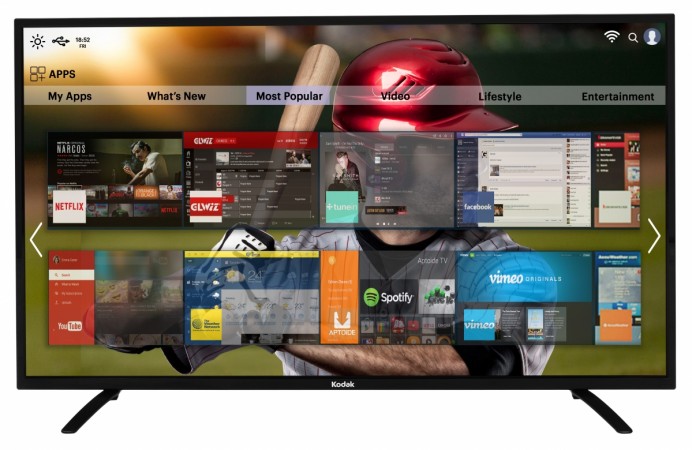 Kodak 55-inch 4K UHD Smart TV will be available at Rs. 43,990 as a part of an introductory offer on Flipkart later this month. Once the offer ends, the same television's price will be bumped up to Rs. 46,990, which is still not a bad deal considering a smart TV with similar specs from Samsung and LG will cost you twice as much.
"Witnessing the success of our initial product line in the Indian market, we are proud to add this 4K TV to the lineup. By manufacturing the 55"4K UHD SMART TV, we aim to offer affordable products which are equipped with the latest technology to our customers," Marwah said in a statement.
In terms of specifications, Kodak's new television is powered by a 1.4GHz chipset with Mali T720 GPU, 1GB RAM, 8GB storage and has dedicated buttons for YouTube, Netflix and Hotstar in the remote. HDMI, USB, STB ports and cable connections are at the back.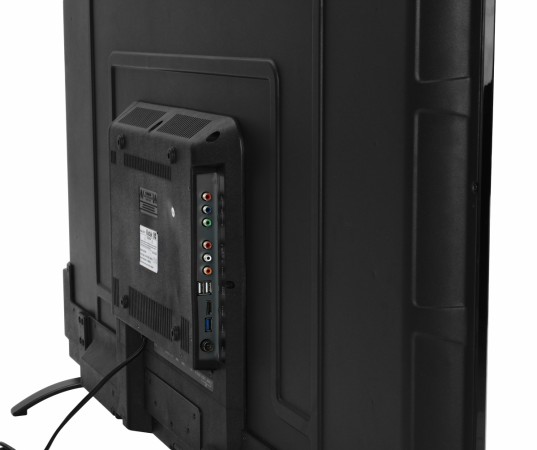 Since the television is based on Android platform, it supports apps which users can download from Aptoide TV app store. Kodak 55-inch 4K UHD TV supports Wi-Fi, LAN and screencast. The TV boasts a maximum audio output of 8E10W, which we will test when we review the television.
Even though the new television will be available exclusively online, Marwah had revealed plans to launch Kodak in the offline market as well, starting with at least 6 key states this year. The exact timeline of this move is unclear at the moment.
Stay tuned for updates.