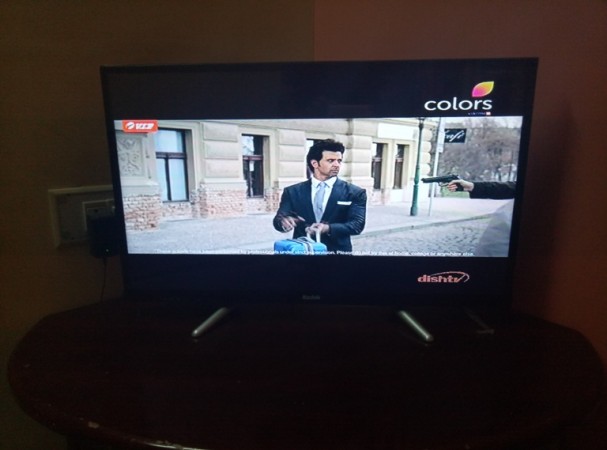 It's festive season and people want to redecorate their houses with new and latest things and also send gifts to friends and relatives without drilling a deep hole in the pockets. Televisions are the most common electronic equipment found in any household and it only makes sense to upgrade it once every couple of years.
If it is time to let go of your old TV and get on with the trend for a smart internet-connected TV, where you can browse the internet, look no further. There are several options in the smart TV range, but most TVs are pricey even though they offer justifying features. Those who cannot afford up to Rs. 1 lakh for a smart TV, Kodak has an affordable smart television that will fit your budget and your living room.
Most smart televisions start at 55 inches and above, but Kodak is offering its smart range of televisions starting at 32 inches, which is a more standard size for budget shoppers.
Targeting those shoppers, we reviewed the Kodak 32HD XSmart LED TV to see if it fits your seasonal upgrade or your gifting requirements. As for the price, the 32-inch smart television by Kodak costs Rs. 15,499 and it is available exclusively on Shopclues. The pricing is quite attractive for a TV of its specs and Kodak is a well-known and a reliable brand.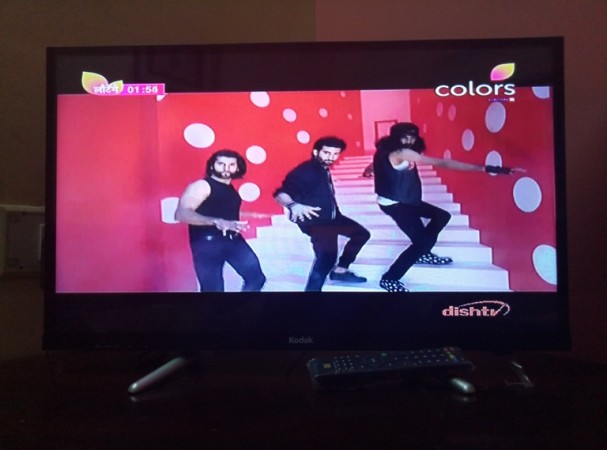 In terms of the TV's design, Kodak 32HD XSmart has a sleek body with a 32-inch HD (1366x768p) resolution display. According to the company, the TV is the first Indian model with Smart glass protection. The TVs back has a plastic casing, which houses 2 USB ports, 2 HDMI ports, 2 AV and a VGA port. There is an Ethernet slot, but the built-in Wi-Fi makes it useless as connecting to the internet is easier through Wi-Fi. The materials used in the TV are not premium, but again the price of it draws certain limitations.
The HD resolution of the display has its own setbacks. It lacks detail and clarity in high-resolution playbacks. In a room of 10 by 15 feet, the TV fits like it belongs there. Viewing angles are good and there are various modes such as Natural, Sports, Standard, Soft and Vivid to suit viewers' visual experiences. The low screen resolution was dis-satisfactory, but the price makes it right.
Kodak 32HD XSmart has better audio than the visual. Two built-in speakers with 10W capacity make sure it is audible and clear for watching movies, series or music. There are audio modes such as standard, music, movie and sports for a customised experience.
The smart television is based on Android 4.4 KitKat platform and it is powered by a 1.7GHz ARM dual core processor with 512MB RAM and 4GB onboard storage. With this configuration, do not expect the TV to excel in performance, especially while high-intensity gaming. But it serves the purpose for browsing internet, watching videos on YouTube and more.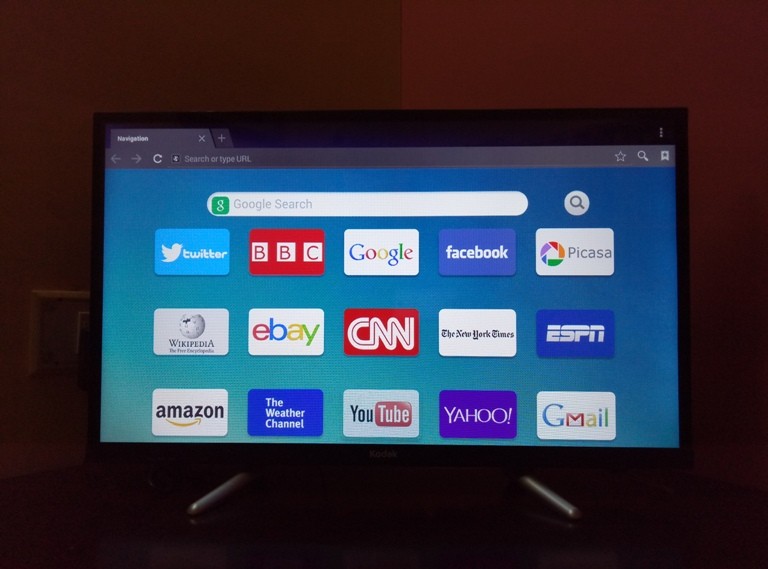 Even with a mobile hotspot connection, the TV rarely lagged while playing YouTube videos. But the playback is limited to 720p videos. We were able to browse Facebook, Twitter and other websites without any hiccups.
Another key highlight of this television is its Air Mouse, which enables browsing through its interface. The TV's remote has direct buttons to various options, such as media, along with the regular channel, volume controls. The forward, rewind and stop buttons at the bottom can be used while watching videos through an external source such as USB. There is also an ECO button, which lets viewers adjust the screen brightness levels for less strain on eyes.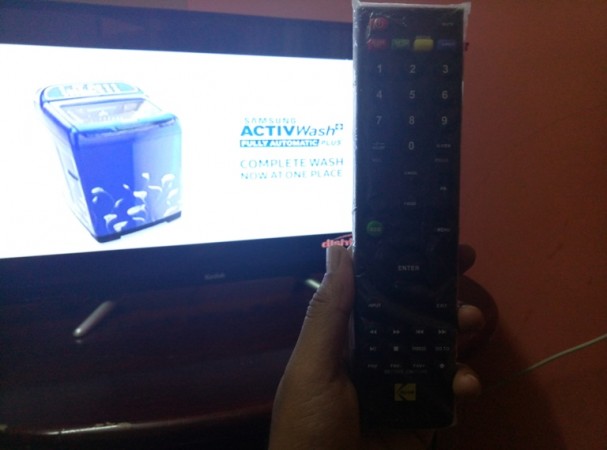 Verdict
Kodak 32HD XSmart LED TV is low on performance, but packs a punch with its smart features. In our view, it is certainly worth a shot if you are longing for a budget TV with internet access and other smart features. The pricing of this TV model is one of its strongest suits, but its sales are limited to online. So, buyers will have to take a leap of faith into online buying, which is not a widely preferred choice while shopping for a TV. During our review, we did not experience any issues with regards to the picture, sound or internet related activities. The heat management is efficient and good for running long hours.