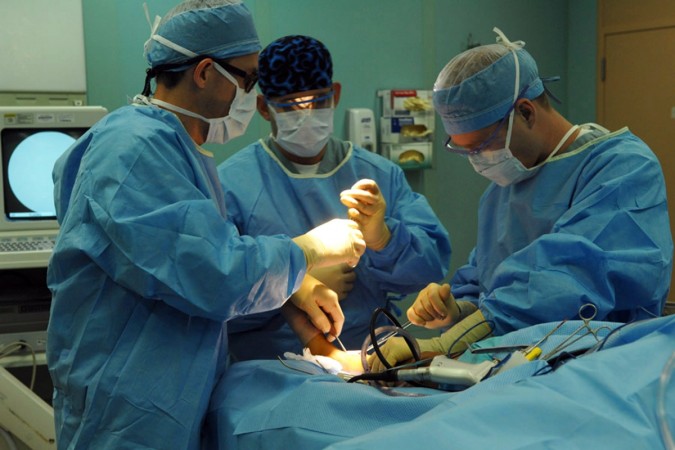 A medically trained MLA in Mizoram on Wednesday (February 22) came to the rescue of a woman who required an urgent surgery after he learned that the surgeon was out of town for a training programme. The incident happened at a hospital in Saiha district of the state.
Dr K Beichhua, who is a qualified MBBS graduate from the Regional Medical College in Imphal and has conducted several surgeries in the past, decided to conduct the urgent operation for abdominal pain failing which the patient could have died.
"I was informed that a 35-year old woman was having severe abdominal pain and needed to be operated on immediately. The woman's stomach had a large perforation (hole) and if the operation had not been performed, she may have died," Dr Beichhua told Hindustan Times, adding that he set aside his political commitments and rushed to perform the operation.
He also visited the woman at the hospital the next day. "I visited her on Thursday and she was smiling," Dr Beichhua said. The woman is reportedly stable now.
Fifty-two-year-old Dr Beichhua received his medical degree in 1991 and practised medicine for about 20 years before he entered politics by joining the Mizo National Front (MNF) in 2013.
"I have performed hundreds of operations during my career, but the last one was in December 2013 after I got elected as an MLA," he said.
Saiha district's officiating Deputy Commissioner N Chakhai told the daily that Dr Beichhua, whose wife is also a doctor, talked about the surgery at a meeting of the district development and coordination committee on Thursday (Feb 23) while speaking about the shortage of doctors in the state.
The civil hospital in the district of Saiha has seven doctors but only a single surgeon, who was in Imphal for a training programme when the woman developed complications due to her abdominal pain and needed to operated on an urgent basis.
Dr Beichhua had contested from Saiha as an Independent candidate in the 2008 Assembly polls but failed to win. He also contested on an MNF ticket in the 2013 polls in which he defeated Congress MLA S Hiato by a margin of 222 votes, the HT report added.