There has been very little to cheer about for Manchester United fans since Sir Alex Ferguson's departure. The club so used to challenging for the title every season is now not even a top-four contender. But if there has been one bright spot in this disarray, it has been in the form of a young Frenchman named Anthony Martial.
Dubbed as a waste of money even before he kicked a ball in United red, Martial now stands one goal off equalling a proud record held only by United's footballing glitterati.
As Manchester United prepares to face Crystal Palace, all eyes will be on the former Monaco attacker. If Martial manages to find the net in the game, he will tie the likes of Cristiano Ronaldo, Eric Cantona and Ruud Van Nistelrooy to score in six consecutive Premier League matches for United.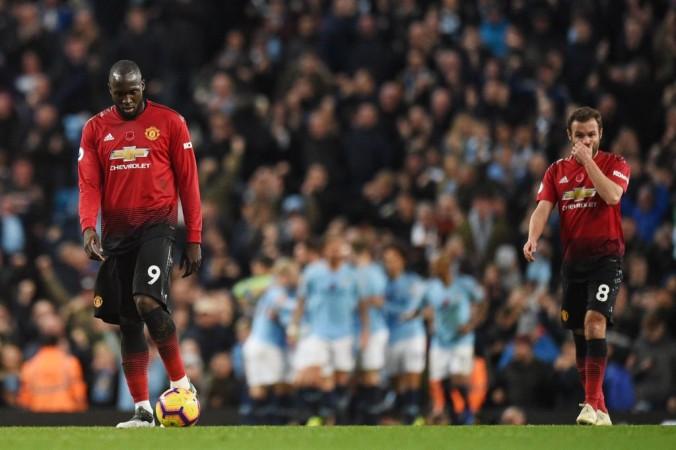 Even by their post-Ferguson era standards, United has made a very forgettable start to their 2018-19 season lying in the 10th place on the league table, having conceded more goals than they have scored.
But Martial has been one of their rare bright spots this season as he has bailed Jose Mourinho out on various occasions, perhaps even saving his job at times.
The much-maligned Mourinho also deserves credit for finally giving the Frenchman a consistent run of games on the left wing and Martial has vindicated that decision by bamboozling opposition defenders, often turning them one way and the other before leaving them behind.
Martial's numbers this season have gone up incredibly too. He averages 1.30 shots per game with a 43% conversion rate. His previous best was in his debut season with 0.85 shots at an 18% conversion rate. The Frenchman's numbers are almost world class when they are put into context with Ronaldo's unprecedented 2007-08 season at United where the Portuguese had an 18% conversion rate.
It has been an incredible turnaround for the Frenchman who was widely believed to be leaving the club after he had apparently fallen out with the manager following Alexis Sanchez's arrival in January.
Sanchez was United's marquee January signing earlier this year and took Martial's place in the starting line-up despite the latter being in game-changing form.
It was reported that Martial only stayed at the club this season because of the intervention from the upper echelons of United's boardroom hierarchy.
Mourinho, who has been visibly irritated with the board for not delivering the players he has wanted, will know that he owes them one for keeping someone he didn't.