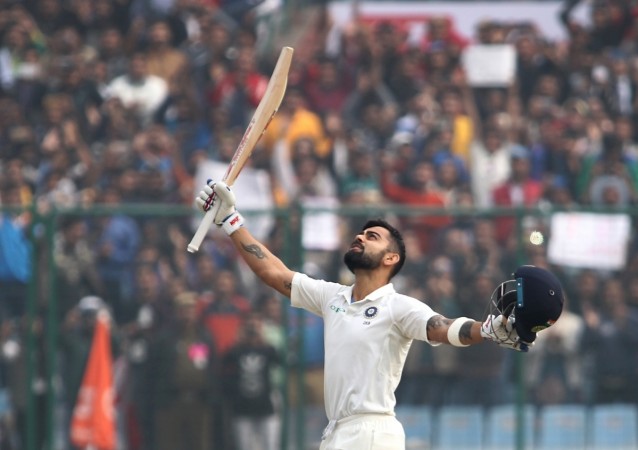 Indian captain Virat Kohli has already achieved many highs in international cricket. For many, he is already a limited-overs great. Several experts have backed him to break Sachin Tendulkar's batting records and here is another legend who believes the same.
The 29-year-old Kohli, who is currently on a break from the game due to his recent marriage with Anushka Sharma, has so far hit 52 international centuries. The world record for most tons is 100 - owned by Tendulkar.
Now, former Pakistan skipper and pace great Waqar Younis today (December 24) said Kohli is "destined" to break all batting records.
"The way he is maintaining his fitness and the way he enjoys his game and focusses on his skill level, I think he is destined to break all batting records in the years to come," Younis was quoted as saying by "PTI" news agency.
"The way I see it he should go on to achieve a lot of batting records," he added.
Younis is the second Pakistani in recent times to praise Kohli. Earlier, former fast bowler Shoaib Akhtar had said Kohli can score 120 centuries in international cricket.
Tendulkar holds the record for most Test, ODI runs and also for most appearances in both formats. He played 200 Tests and 463 ODIs.
Kohli has accumulated over 16,000 runs in international cricket since making his debut in 2008. He averages above 52 in Tests, ODIs and T20Is.
Next month, Kohli-led India will play in South Africa. They will be involved in three Tests, six ODIs and three T20Is against the home team. The first Tests starts in Cape Town on January 5.