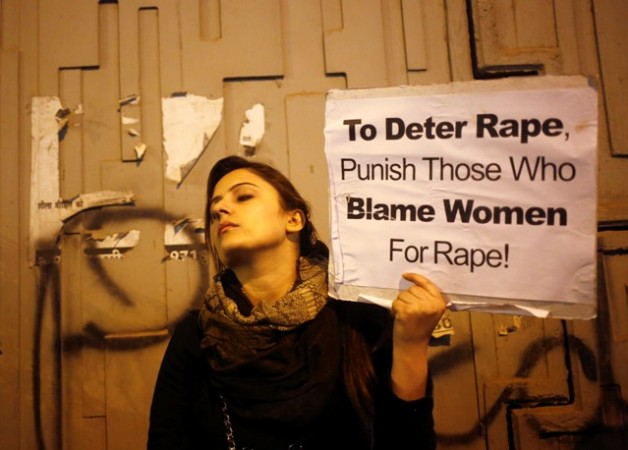 The story of this 23-year-old, Bangalore-based IT professional underscores fears that a woman is unsafe everywhere, even under water.
Reports of rape and brutality on women across India have shocked the people, but this girl's recollection of a horrifying experience is more saddening.
In her blog post on Friday, she shared the 40-minute ordeal she had to go through in January this year at the hands of her scuba diving instructor 12 meters below sea level.
It happened when she was undergoing training for scuba diving at the Shirur beach in Udupi's Byndoor town, in Karnataka.
"We were all told to give our instructors the 'OK' signal underwater every few minutes to let them know that we were alright. The excitement of my first SCUBA dive diverted my attention from the wrong that was happening to me for the first few minutes... The monster had my breathing equipment in his control and my oxygen tank in his hands..." she writes on her blog.
"As we swam across the corals...at the very bottom of the Arabian Sea, his hands were no longer on my diving equipment. First one hand, then the other and finally both. I cringed in shock. I tried to shake his hands away from my body but in vain. The shock slowly turned to fright when his hands began to move across my body. I looked in his direction in despair but couldn't see him. After all, he was right behind me with both his hands groping me. I was aghast and tried to think fast. I tried to break free but the grasp was too tight," she recounts in her blog posted on 5 February.
She then writes about her plight, her helplessness.
"He then signaled asking me if I was okay. I signaled with an 'OK'. 12 meters below sea level, with my breathing equipment under this monster's control, I didn't dare show any fear."
Describing her mental agony as "hurricane in my mind", the woman, after coming out of water, mustered enough courage to confront the diver and compelled him to confess his crime.
"I turned to the monster, in front of his crew and in front of my friends and asked him why he did what he did to me. I asked him why he touched me and held me inappropriately... By this time, my friends lost their cool and began questioning him too... I asked him to admit to his act and tell me that it wasn't just a mistake but an intentional act of molestation. He did so without any hesitation," she writes.
She then filed a complaint with the police against the instructor, identified as Dhirendra Rawat.
The 46-year-old diver is a native of Uttarkhand and works at Dreamz Diving School, Murudeshwar. He was arrested based on the woman's complaint and was released later on bail.
"We have filed a chargesheet against the accused and the trial has begun," The Indian Express quoted a police officer as saying.