India's legendary wicketkeeper Syed Kirmani slammed former players including Ajit Agarkar for questioning MS Dhoni's Twenty20 International future.
During the India-New Zealand three-T20I series, which the hosts won 2-1, Dhoni was once again under scrutiny. Agarkar and VVS Laxman felt it was time for the former captain to quit T20Is.
Kirmani is not happy that Dhoni is being "forced" to leave the shortest format. He cited the examples of Sourav Ganguly, Rahul Dravid, Laxman and Anil Kumble, who, according to him were forced to retire.
Also read: Agarkar wants Dhoni to retire
"I don't know why this is happening. As the commander of the Indian team, Dhoni brought laurels to the country in all three formats of the game. He has been a great servant of Indian cricket and also an inspiration to youngsters. You need an experienced guy in the team," Kirmani told International Business Times, India.
The 67-year-old continued, "It is only the experience which comes in handy in the time of crisis. Bad form always comes. One or two failures don't mean Dhoni is over the hill. Do not push Dhoni out. Do not write against him. Stop talking about Dhoni, let him take his own decision. He knows when to retire.
"Rightly, he gave up his Test spot to promote Virat Kohli. Now too he will take the right decision. You have to leave the decision (to retire) to Dhoni and not force him out with people of least experience writing against him."
The 88-Test veteran even criticised the media for writing against Dhoni.
"As a cricketer, the learning process is from years 20 to 30. After the age of 30 you start blossoming. Unfortunately in India, once a player reaches 28 or 29, the media starts getting after them, I don't know through whose influence. I don't want to comment about it," he said.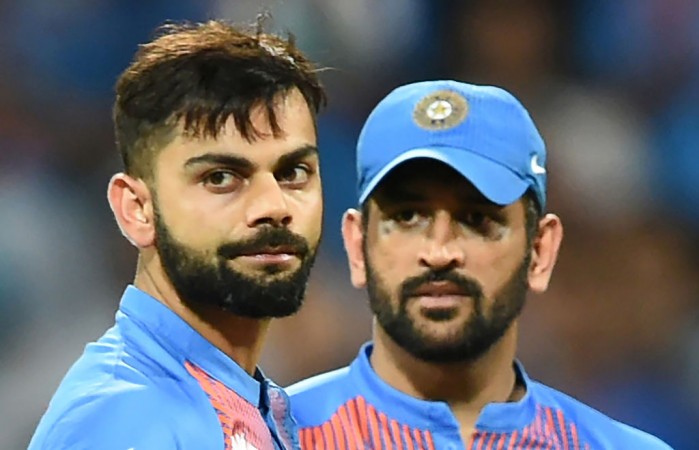 The Bengalurean hit out at former India paceman Agarkar.
"The players who were in the Indian team and retired now don't want experienced players like Dhoni in the side. I don't know for what reason. A guy like Agarkar is telling Dhoni to quit. Who is Agarkar in front of Dhoni to say such a thing? And such guys are allowed to say all these things and media prints them without knowing what Dhoni is all about," he said angrily.
Kirmani welcomed captain Kohli's move to support Dhoni. "Very clearly Virat Kohli has come out with statements saying he needs Dhoni in the team and his advice. He is very right in saying this," he said.
The former stumper said due to media pressure Ganguly, Dravid, Kumble and Laxman had quit international cricket.
"The media unfortunately got after (Sourav) Ganguly when he had another three to four years (of international cricket). Similarly it was the case with Rahul Dravid, Anil Kumble and VVS Laxman. They (media) forced them to retire. They started writing against these great players who have done yeoman service," Kirmani opined.