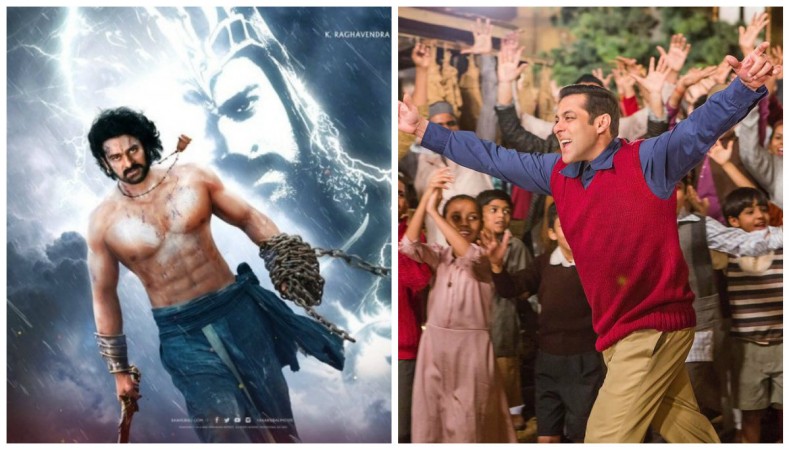 SS Rajamouli's Baahubali: The Conclusion (Bahubali 2) is facing the threat of losing much box office revenue from Karnataka due to the controversial remarks that were made by Sathyaraj (Kattappa) on Kannadigas. However, if latest reports are to be believed, Salman Khan's Tubelight can come to the rescue of the big movie.
EXCLUSIVE: If there was no Prabhas, there would not have been Baahubali, says Rajamouli
Sathyaraj had made some nasty comments about Kannadigas while making a speech on the Cauvery issue. Since the video of his speech had gone viral, demands of boycotting Bahubali 2 in Karnataka have been making director Rajamouli highly tensed. The director had even requested the people of Karnataka not to boycott the movie as it involves hard work of many people.
Even Sathyaraj has now come up with a video in which he apologised to the Karnataka masses. While it is being believed that the apology from Sathyaraj would resolve the issue, there is still a probability that certain sections of people in the state would hold the grudge, and boycott Bahubali 2.
Baahubali: The Beginning had made a gross collection of around Rs 65 crore in Karnataka, and considering the hype around the second installment, Baahubali: The Conclusion was expected to make even more moolah from the state. Nevertheless, the Sathyaraj issue has raised concerns that the makers of the film would lose a considerable share of profit from the state.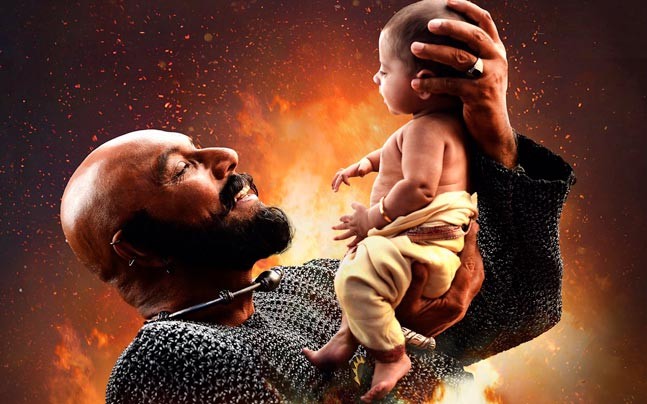 Meanwhile, there are reports saying that teaser of Salman's much awaited movie Tubelight will be released along with Bahubali 2. It is a well know fact that Salman has a huge fan following across the country, especially north India. Hence, if the reports of Tubelight teaser being attached with Bahubali 2 turn out to be true, that can give a big boost to the collection of Rajamouli's film outside South India.
Bahubali 2 already has a huge hype across South India, and also in other parts of the nation. Although the Sathyaraj issue might affect its collection in Karnataka, the loss can be recovered by the extra revenue that it is likely to come from other parts of India due to Tubelight teaser being released along with it.