The American girl band Fifth Harmony threw a shade on estranged band member Camila Cabello during a performance at the MTV Video Music Awards 2017. Cabello, who was the frontwoman of the band, left the group last year to pursue a solo career.
Also read: MTV VMAs 2017 complete winners list: Despite Kendrick Lamar's six awards, Ed Sheeran beats HUMBLE singer
Cabello did not inform her other bandmates Korder, Jauregui, Hansen, and Brooke about her sudden departure. The incident led to an awful feud between Cabello and the band members.
So, what exactly happened at VMAs?
Fifth Harmony took to the stage on Sunday night to give a strong performance. Halfway through their performance, a fifth person suddenly appeared on the stage between Normani Kordei and Lauren Jauregui.
However, once the four started the recital of the latest single 'Angel', the anonymous fifth member-- a proxy 'Camila' of sorts-- was thrown off the stage. Check the clip below.
The internet is freaking out over the act. A Twitter user wrote, "I'm watching Game of Thrones but I had to take a break to watch that Fifth Harmony Camila shade I am physically incapable of breathing."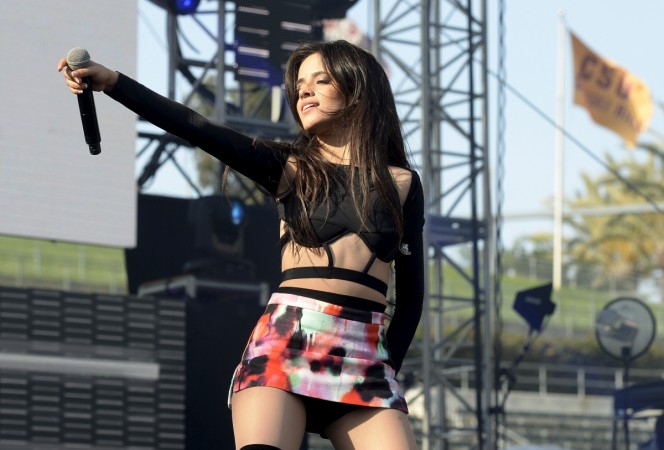 The band, who was nominated for best pop video and song of the summer this year, grabbed the award for best pop video for the song 'Down' featuring Gucci Mane.
Cabello, whose debut solo album 'The Hurting. The Healing. The Loving' is releasing on September 22. She was also nominated for song of the summer for her track 'OMG'.