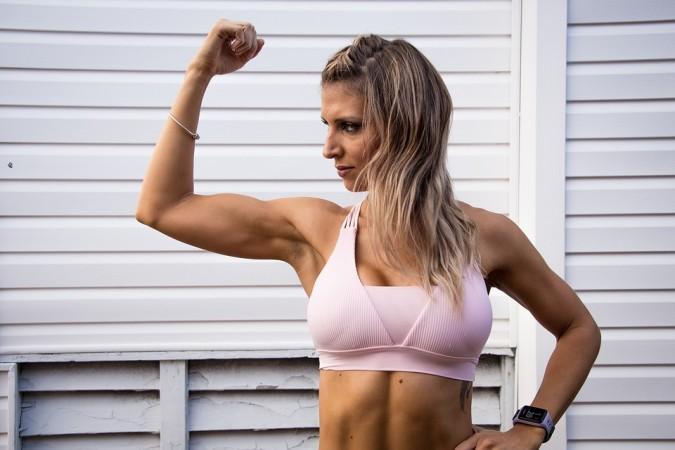 A new health product has been launched in the UK which can help build muscles faster while keeping unwanted flab away. And it's a high-protein ice-cream!
ALSO READ: Here are 3 ways you can make her orgasm multiple times, study reveals

Each tub of this protein-rich sweet treat -- Halo Top-- contains around 280-360 calories.
Proteins are building blocks of our cells and are crucial for good hair and nail growth. Proteins are also needed for growth and repair of the muscles in our body.
This protein-rich ice cream will keep you feel full for longer, which in turn will benefit you by not adding on extra weight on your body.
ALSO READ: Stay healthier in 2018 by avoiding these foods in your diet, leading nutritionists advise
Halo Top is an American ice cream, it is available in seven delicious flavours including Vanilla Bean, Chocolate, Peanut Butter Cup and Sea Salt Caramel, which can now be enjoyed by fitness freaks in the UK.
Another amazing food that became a trend among fitness fanatics is protein pancakes. These are very benefitting for all the health freaks by building muscles and keeping weight gain under check.
ALSO READ: Moon-sized UFO among 5,000 mysterious flying objects sighted in 2017
"Thankfully, times have changed. Gone are the days when the almighty pancake was simply a vessel for delivering the carbohydrates found in seven slices of bread," said Jamie Lloyd, PT and fitness writer who works with MuscleFood.com, as quoted by Daily Star.
"Now, a generous waterfall of (sugar-free) pancake syrup cascading down a full stack of protein-infused pancakes means satisfying flavour and muscle-building power," Lloyd added.
ALSO READ: Here's how you can get the best orgasms
"If you use raw healthy ingredients most pancakes contain very little fat, around 35g of protein and 20g of carbs. They taste great too."