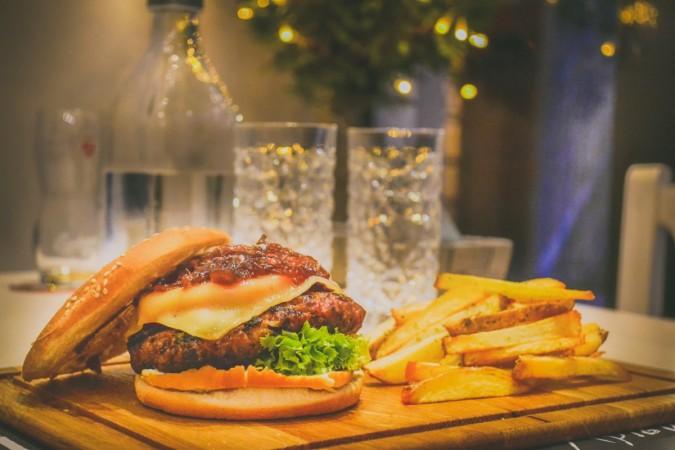 We have come across jail theme cafes, Harry Potter theme cafes and even Toilet themed cafes but probably this is the first time anyone has come across a death-themed café.
Kid Mai Death Awareness Café in Bangkok gives its customers the chance to contemplate their lives while lying down in a coffin.
"Our main goal is to convey the Buddha philosophy based on the teaching that having an awareness of death decreases greed and anger," Veeranut Rojanaprapa, the creative brain behind unique theme café told Efe news, according to Indo-Asian News Service.
The main attraction of the eatery, which opened this year January, is a white coffin surrounded by floral scepters and chairs creating a wake-like environment. Customers can lie down in the coffin after which a staff will close the lid. The casket has two holes for air to pass.
"The client may stay inside as long as he wants. At first, he sees it as a new experience, but at a certain point he begins to ponder issues such as what is the purpose of life," says Veeranut, according to the news agency.
It is believed when the person ultimately comes, he or she is a better human being with inner peace and less greed and anger.
The customer then can quickly write their experience in a scrapbook attached to the fictitious grave.
"Death is a wise counselor, there is only one life and therefore we must overcome our fears and abandon our pettiness... Without awareness of death everything is trivial, ordinary," wrote one customer, according to reports.
The café serves drinks named "birth", "death", "old age" and "suffering" and have done the décor with paintings with questions like: "Are you happy with what you do?", "Is there someone waiting for you at home?", "What is your goal for which you work so hard?" written on them.
The café also has another unique attraction. Customers can also write their last wish, plan their future funeral rites or write a letter, which will be sent back to them in 10 years.
However, in spite of the unique theme, some neighbors raised voice against the café's morbid theme.