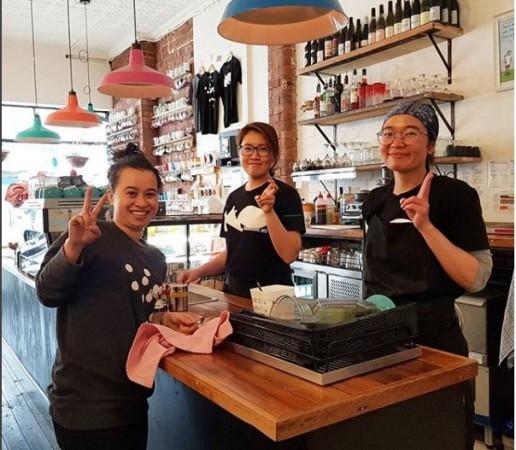 A vegan café in Melbourne, Australia, has turned the heads with their unique way of charging customers. The café, Handsome Her, has raised the issue of the gender pay disparity by charging men an 18 percent "man tax."
According to the new rule of Handsome Her, male customers will pay the extra tax during one week every month. Mostly women run the restaurant and they want men to question their privilege a bit.
"I do want people to think about it because we've had this (pay discrepancy) for decades and decades and we're bringing it to the forefront of people's minds. I like that it is making men stop and question their privilege a little bit," Alec O'Brien, the owner, told Broadsheet Melbourne.
O'Brien, who is also a feminist, said that they have received a positive response until now. O'Brien said that they have put the new tax as a house rule, but it is voluntary.
"If people aren't comfortable paying it — if men aren't going to pay it — we're not going to kick them out the door. It's just a good opportunity to do some good," she told 7NEWS.
Handsome Her has several other rules that are mentioned on the board, which is placed outside the café. "Rule #1: women have priority seating. Rule #2: men will be charged an 18% premium to reflect the gender pay gap (2016) which is donated to a women's service. Rule #3 respect goes both ways."
The extra tax money collected from men is donated to women's charities. So far, the owners have donated the money to Elizabeth Morgan House, an organisation that supports Aboriginal women and children experiencing family violence.
The owners will also donate the money to several other charities.
While the café has raised the issue of gender pay disparity issue, not everyone is pleased with it. Several people have praised the café owners with its bold move, while a few others have criticized the café for the same.