Marvel Studios has some really bad secret keepers. While Tom Holland and Mark Ruffalo take the cake for spilling the beans in multiple instances, we think the duo can add a Guardian to their troop now.
When Avengers: Infinity War ended, Marvel fans mourned the death of several characters in the Marvel Cinematic Universe (MCU). Many fan favourite characters, including Spider-Man, Black Panther, Doctor Strange, and a few Guardians of the Galaxy including Star-Lord, Drax and Groot were seen disintegrated after Thanos snapped his fingers.
While there has been no confirmation from the directors - Joe and Anthony Russo – or from Marvel Studios about which MCU characters will return in the next film, GotG actor Dave Bautista revealed that he will be returning to the big screen in Avengers 4.
That is not all. The actor also said that he will return as Drax for Guardians of the Galaxy Vol 3. Bautista dropped the major spoiler in an interview with Collider. Here's what he had to say:
I got a lot of texts saying, 'I can't believe you're dead, your character is dead.' They were really like heartbroken and I was like 'I'm gonna be in four. I'm gonna be in Guardians 3.'
The actor clarified that though he knows he's coming back, he doesn't really know how the Russo Brothers will make it happen. "I don't know how they're bringing me back, yeah but somehow I'm going to make it because, as far as I know, I am going to be in Guardians 3, so I have to be back," he said.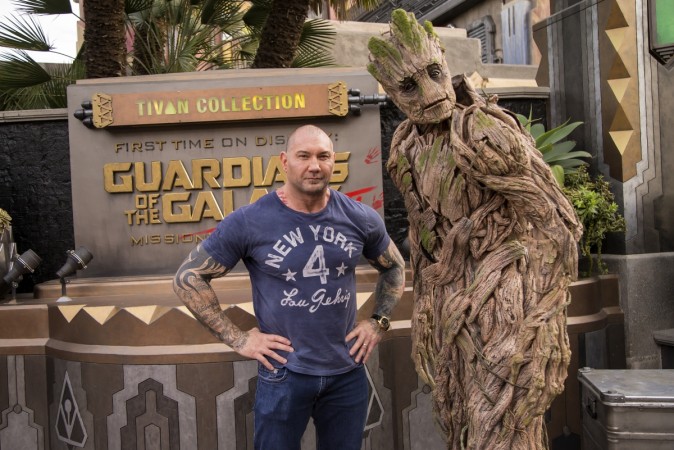 While Bautista confirmed his return, Black Panther star Letitia Wright hinted that Chris Pratt also returns in Avengers 4. The actress, who plays the character of Shuri, made the revelation at the MCM London Comic-Con, hinting that there could be a scene featuring Star-Lord and Shuri together.
Chris Pratt was genuinely a great person. He would like give me bible scriptures out of nowhere and then do a dance and leave. He's great. I love Chris Pratt.
Maybe these guys should also give away the title of the untitled Infinity War sequel. Speaking of the title, MCU Comics reports that Avengers 4 was called as Avengers: Infinity Gauntlet, based on the comic book, by cast and crew at the time of the shoot.
Flashback to last summer when Guardians of the Galaxy Vol 2 was releasing and you'll remember Zoe Saldana called Avengers 4 with the same name. We'll have to wait and see what the final title will be.
Avengers 4 is slated to release on May 3, 2019.