The film 'Black Panther, recently released across the world, has been receiving raving reviews from critics. The Ryan Coogler movie is being appreciated for the mind-blowing visuals, flawless acting and more.
There is one woman in the movie that critics and fans thoroughly enjoyed watching. She is Black Panther's sister Princess Shrui of Wakanda, played by Letitia Wright. Her character in the movie has been penned down as one of the most powerful roles ever seen in Hollywood.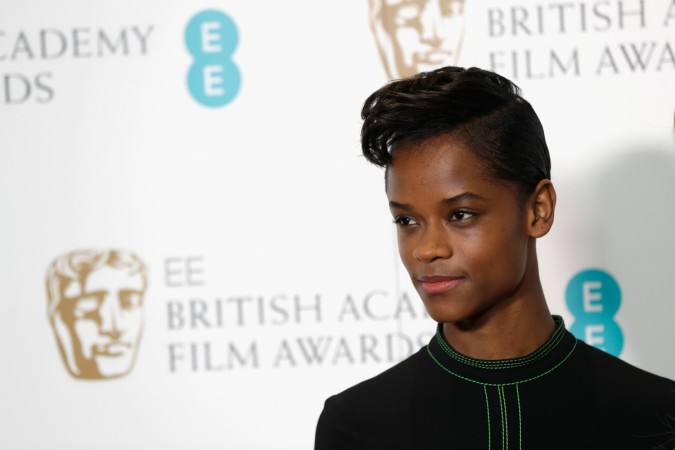 Why are fans going gaga over the characters?
Well, for starters (spoilers alert), Black Panther wouldn't be so technologically advanced if it weren't for her. Shuri doesn't have any superpowers but she is one of the most intelligent people in the African land.
She is seen continuously working on improving the technology used by King T'Challa to help him fight against threats and protect Wakanda. But it's not just her jaw-dropping intelligence that has got fans talking but her sassy one-liners taking a dig at her brother and impressive fighting skills.
But who is the actress to have nailed the character?
Introducing here Letitia Wright, who has been dubbed as the Marvel breakout by The Hollywood Reporter. The 24-year-old star, who grew up in Guyana and eventually moved to London, watched a many stereotype roles on TV but she nver wanted to be one of those actresses who took on those typecasts.
She told THR, "I grew up seeing so many stereotypes on TV and I didn't want to play that as well. This moment right now is years of prayer that's coming together to play such a character that ... hopefully, a lot of people can be inspired by. So for me, it's a dream come true really. It's something positive in the world, and that's the type of person I am."
Black Panther is not her first acting project:
While she stood out in the Marvel movie, this is not her first shot at acting. Fans will remember watching the Shuri actress in several hit Netflix shows -- Black Mirror, Chasing Shadows, Humans, an episode of Doctor Who among others.
She gave up on acting:
Letitia is fighter on-screen and off-screen. At the age of 20, Letitia battled depression that turned her away from acting. Talking to Vanity Fair, she revealed, "I was in the dark going through so many bad things when the world didn't know about Shuri and Letitia and whatever is happening now."
Scientist later, rapper first:
While fans are going gaga over her acting skills, Letitia is known to be Wakanda's rap queen. Through the promotions, Entertainment Weekly reports, the actress repeatedly reminded the press that she has won most rap battles on the sets of Black Panther.
Here's a proof of what an amazing rapper she is:
Now that she's made a 'Marvel'lous impact, where will you see her next?
Letitia will reprise the Shuri role in 'Avengers: Infinity War' this summer. Outside the Marvel world, the actress will be seen playing a role in Ready Player One and Black Panther 2.