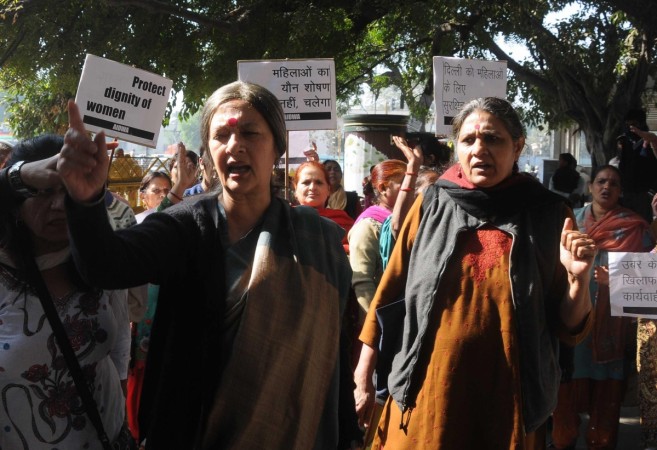 Breaking her silence on the traumatic Uber cab rape incident, the victim has in no uncertain terms blamed the national capital for obliterating her trust.
In a letter written to The Indian Express, she says, "This should never have happened to me. This city has failed me. That night, I did not see any patrols on that street. And Uber, the taxi-hailing service that I had trusted, had employed a driver with a criminal background, without a (Public Service Vehicle) badge. I later learnt that they had also neglected a complaint by another female passenger, Nidhi Shah, about driver Shiv Kumar Yadav's conduct, and failed to take action. The irreversible loss that my family and I have suffered because of this is unimaginable."
The victim also talks about her complete trust in Uber having used the cab service on numerous occasions prior to that ill-fated night, and the ordeal of sleepless nights that she has had to undergo because of the incident. "On December 5, when I walked out with my friends after having dinner, I chose to travel by a reputed cab service hoping to reach home safely and because, after the December 16 gangrape two years ago, this is what was recommended to every Indian girl — take a safe option to reach home. I had used Uber so many times that I trusted them completely. Also, I did not want to trouble my friends and colleagues by asking them to drop me home. Today, I find it difficult to sleep. Memories of that night keep coming back in flashes to haunt me. I try to sleep but can't because of the constant fear. The incident has left a deep impact on my psyche, I feel scared to go out alone," she wrote.
The victim however praises the efforts of Delhi Police in nabbing the offender. "...They (police) were humble in their behaviour and efficient in finding the culprit. In fact, I wanted to give them a reward, but they did not accept it. The senior officers just said that I could treat the entire investigation team to a cup of coffee, instead." she wrote.
The victim also brings to the fore the deeply-entrenched stigmas that are attached to our society when it comes to reporting rape. "Some people in my neighbourhood have already started raising questions about my dignity. I have stopped going out alone and I am facing immense difficulty in coping with the pressure. For instance, a friend of my mother called her after an incorrect newspaper report, asking why we had filed a case. She told my mother, 'Badnaami hogi (You will get a bad name)'. My mother replied, 'Badnaami uski hogi jisne yeh kaam kiya hai, meri nahin (The people who will get a bad name are those that did this, not me)," she said in her letter.
The victim goes on to raise a number of other points as well before concluding with a message for the public, where she is critical of the attitude of turning a blind eye and walking away from a situation. "...Also, the public needs to be sensitised. People usually tend to avoid instances where they feel they will get embroiled in police and court cases. That mentality must be done away with. I also believe that more opportunities must be given to women if such incidents are to be curbed. India is a male-dominated society, and men will not be able to take women for granted if there are equal opportunities. Education, too, plays a very important role in how we shape our young minds. As for the new generation, people of my own age, I want to say this: Speak up, see something, say something. Don't be quiet," she wrote in the conclusion of her letter.