It's raining smartphones these days, and between July and September all of the top five vendors in the world experienced positive annual growth. But there is one Chinese company that stood out among the crowd by more than doubling its smartphone sales from the same three-month period a year ago. Xiaomi, which had the strongest year-on-year growth in the third quarter of 2017, is now the talk of the town.
Although it remained in the number 5 ranking among worldwide smartphone vendors in the third quarter of this year, Xiaomi doubled its shipments from 13.6 million in Q3 2016 to 27.6 million in Q3 2017, with the success in the Indian market being the biggest catalyst for its overall growth, according to new market data released by IDC.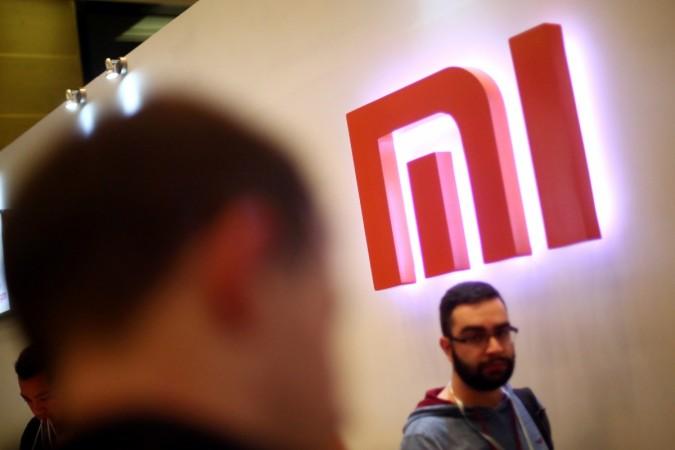 During its mega online festival sales in September, Xiaomi offered discounts on most of the smartphone models, in addition to aggressive bank offers and easy financing options. The company's continued expansion of its preferred partner program and MI store buildout also helped it strengthen its position in the offline space.
Earlier this week, Xiaomi CEO Lei Jun announced in a short Weibo post that his company had shipped more than 10 million smartphones in the month of October. Xiaomi also shipped over 10 million smartphone in September as well.
A report by Counterpoint Research also recently said that Xiaomi witnessed an annual growth of 292 percent in the third quarter of 2017 in India, which helped it become the fastest growing smartphone brand in the country.
Other Chinese brands that made it to the top 5 list compiled by IDC were Huawei at No. 3 with 10.5 percent market share and OPPO at No. 4 with 8.2 percent market share. While Samsung continued to lead the pack with 22.3 percent market share, Apple settled for the second spot with 12.5 share of the market.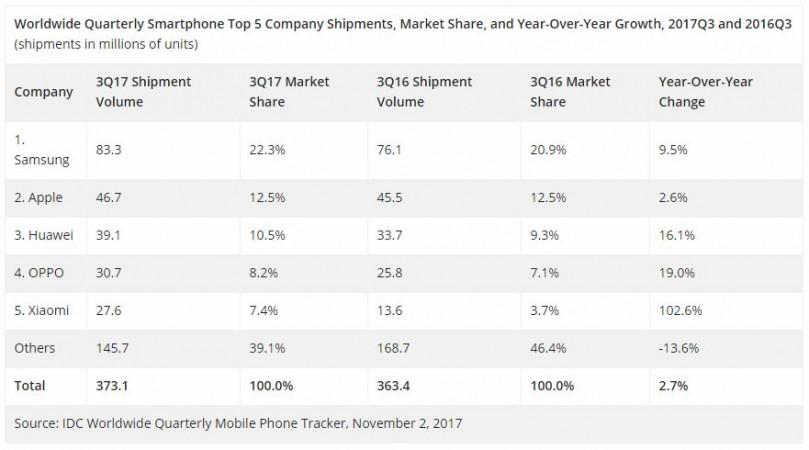 Huawei is all set to launch new devices next month, including the new Mate 10, Mate 10 Pro and Porsche Design Mate 10 that will bring premium bezel-less designs to the market along with built-in artificial intelligence from its new chip, the HiSilicon Kirin 970.
According to IDC, these new smartphones will help the company challenge both Apple and Samsung in the premium segment as well as in the race for worldwide market dominance.
When it comes to the overall smartphone market, smartphone OEMs shipped a total of 373.1 million smartphones worldwide in the third quarter of 2017. Third quarter volumes were up 2.7 percent year-on-year, and up 7.4 percent from the second quarter.
"With an overabundance of high-end flagships launching in the coming weeks, the fourth quarter will be extremely competitive as vendors will fight it out to win over holiday shoppers," Anthony Scarsella, research manager at IDC, said in a statement.