The worldwide smartphone market may still be dominated by the likes of Samsung and Apple, but the rise of Chinese brands in India has made life tougher for these giants in the country.
China's Xiaomi, which almost dethroned Samsung in India in the third quarter of 2017, continues its dream run this year with a record number of smartphone shipments in October.
On Monday, Xiaomi CEO Lei Jun announced in a short Weibo post that his company has already shipped more than 10 million smartphones in the month of October.
Monday's statement came weeks after Jun announced Xiaomi's record shipment of over 10 million smartphones in September as well.
He said at the time that the company had achieved such a monumental feat for the first time in its history.
When it comes to the October shipments, Xiaomi has not yet disclosed the exact figure and the spread of its smartphone sales.
However, it is believed that the company has done significantly well in its home market as well as in India.
According to many industry observers, Xiaomi's strategy to expand its offline presence through its Mi Stores in China has paid off.
The company, which has reportedly added over 200 brick-and-mortar stores in several Chinese cities this year, has also improved its product output to ensure availability of both flagship and budget handsets across various platforms.
In India, where it was the fastest growing smartphone brand in the third quarter of this year, Xiaomi must have hugely benefited from the Diwali promotional sales that started on September 20 and lasted till October 19.
Xiaomi India's managing director and vice-president Manu Kumar Jain said last week the company sold over four million smartphones across online platforms and its offline partners during the Diwali sale period.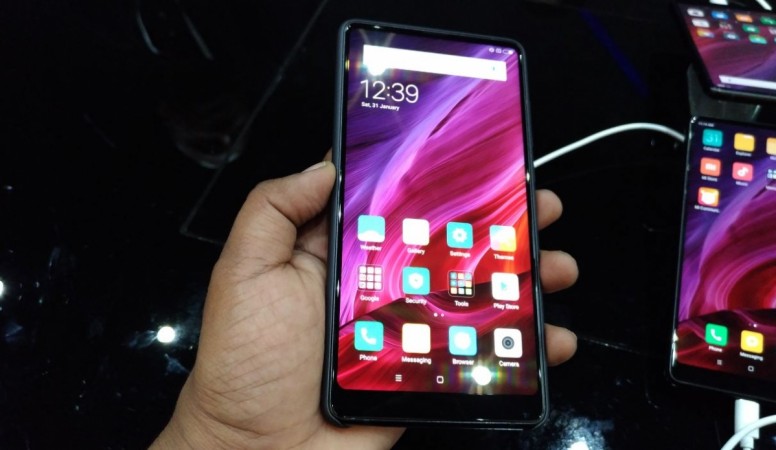 According to Counterpoint Research, Xiaomi witnessed an annual growth of 292 percent in the third quarter of 2017 in India, which helped it become the fastest growing smartphone brand in the country.
In a separate report by IDC, Xiaomi was ranked as India's second-largest smartphone vendor, with its Redmi Note 4 being the bestselling handset in the country.
"Xiaomi continues to post back-to-back record quarters in India and create new benchmarks. Three out of the top five bestselling smartphones in India were from Xiaomi alone," Tarun Pathak of Counterpoint Research said in a statement.