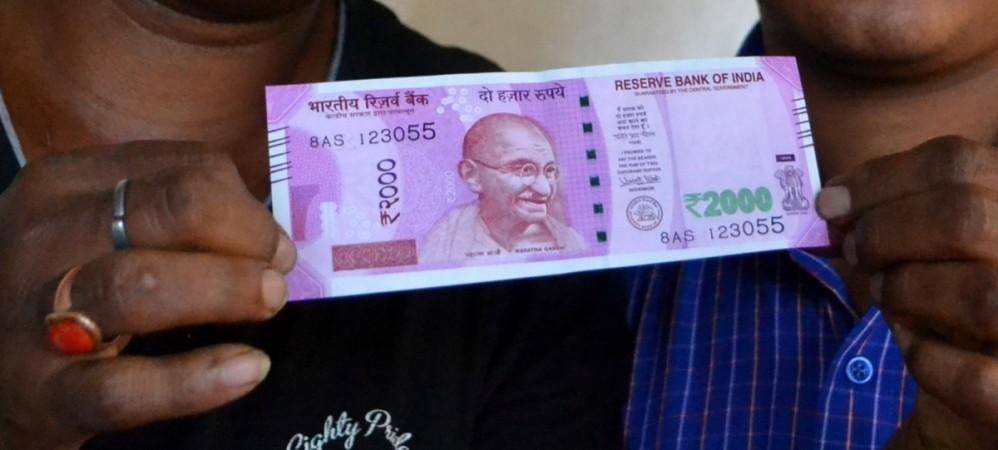 With the demonetisation of Rs 500 and Rs 1,000 currency notes in India by Prime Minister Narendra Modi on November 8, people have been expressing mixed views on the decision taken by the government.
People have been queueing up at banks since Thursday, November 10, to exchange the banned currency notes for the new Rs 2,000 notes. While many have been sharing selfies with the new currency, a transaction slip submitted at a bank has now gone viral on social media.
A customer, who deposited Rs 10,000 at a bank, has written "Modi" as the reason/purpose of payment in the pay slip, which has started doing the rounds on social media. The picture was posted on the mock Facebook page of Arnab Goswami, which goes by the name Unofficial : Arnab Goswami, and has since been shared by many netizens on Facebook and Whatsapp, among other platforms.
Meanwhile, the decision to scrap the high denomination notes has not gone well with many, who have been affected by the sudden announcement. "The decision to ban Rs 500, Rs 1,000 to stop corruption and the flow of black money might be a great idea. But it has affected many common people like me," Midhun Mathew, a student of Christ University, says. "Being a student, who stays in a PG without food, I really don't know what to do. Since I do not have enough money, I walk to college and rely on my friends for food most of the time."
Janaki Varma, a techie from Indira Nagar, also voiced similar concerns. "I got Rs 2,000 from bank yesterday, but what will I do with that as nobody is ready to give change," she complains .
Check out the viral transaction slip that uses Modi's name: