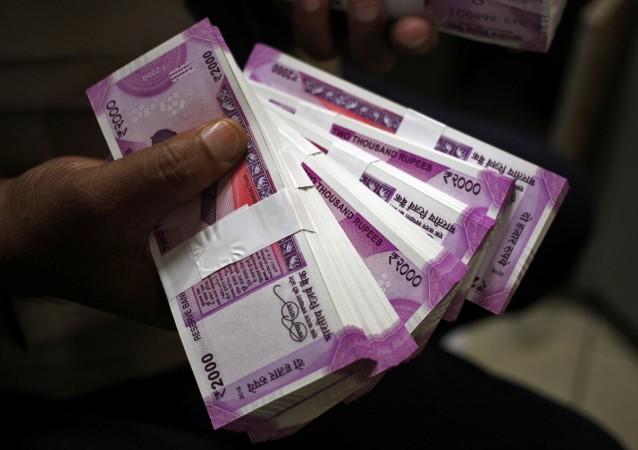 Banks are hogging the limelight these days, thanks to the demonetisation drive that has seen a surge among people to deposit legally invalid Rs 500 and Rs 1,000 notes within the deadline and withdraw new notes. Even as the spotlight remains on banks, here is one private sector lender that stock market investors and bankers would be curious for different reasons.
We are talking about Tamilnad Mercantile Bank (TMB), the Thoothukudi-based private sector bank founded in May 1921. Thoothukudi was earlier known as Tuticorin.
First, the latest buzz about TMB. The 95-year-old bank recently came out with an advertisement seeking applications from candidates to replace H S Upendra Kamath as its MD and CEO. The job is on contractual basis for three years and offers a remuneration package of Rs 45 lakh per annum, besides perks. The last date for application is December 7, 2016.
Kamath, former chairman and managing director of Bengaluru-based state lender Vijaya Bank, was appointed in July 2012 for a three-year term.
Now, some information that would deliver a pleasant shock to stock market investors, especially those who hold shares in companies that pay a huge dividend and regular, liberal bonus shares.
TMB issued bonus shares in the ratio of 500:1 (500 equity shares for every one Rs 10 share held) to its eligible shareholders, for which the record date was May 25, 2016.
If that sounds unbelievable, here is more. TMB paid an interim dividend at the rate of 14,000 percent, or Rs 1,400 per equity share, for the financial year 2015-16, followed by a second interim dividend of 4 percent.
In 2014-15, the bank paid Rs 1,600 per share as dividend in two instalments, same as in 2013-14.
Financial performance at a glance
Some of the figures are mind-boggling, to say the least. In 2015-16, TMB ended up with earnings per share (EPS) of Rs 14,138 and a net profit of Rs 402.16 crore. The net interest income (NII) was Rs 1,044 crore.
The book value per share rose to Rs 1,03,656 as of March 31, 2016, from Rs 91,203 at the end of the preceding fiscal. The per-employee business was Rs 12.48 crore and the profit per employee was Rs 9.48 lakh in 2015-16.
The gross and net non-performing assets of the bank stood at 1.86 percent and 0.89 percent, respectively, as of March 31, 2016. The bank's reserves stood at Rs 2,941 crore.
The bank was established by Nadars, a community in Tamil Nadu, as The Nadar Bank Ltd. in 1921 and was later renamed as Tamilnad Mercantile Bank on November 26, 1962.
In its first year, it earned a net profit of Rs 6,984 and paid 6 percent dividend to its shareholders.
The bank has about 500 branches across India. It has projected to have 511 branches and 1,150 ATMs at the end of the current fiscal.
The bank was in the news in January this year over the proposed IPO of its shares to unlock value.