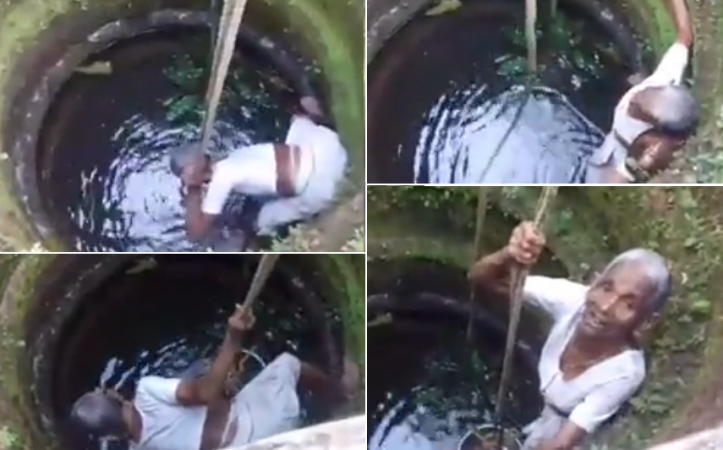 Compared to the younger generation, people of the older generation are definitely more adventurous, and the latest video of a granny from Kerala only proves that!
In the footage that is doing the rounds on social media, an aged woman, who is said to be in her 80's, is seen balancing herself inside a water well with just a coir rope.
The reason why she went inside the well has shocked many netizens as her purpose was to collect two coconuts that fell down there! Of course, she knows the value of food and they would have gone wasted otherwise.
Also read: Kochi school principal's 'exasperating farrago' can give Shashi Tharoor a run for his money
The video has been captured by her granddaughter, who is heard saying that the granny decided to do the task by herself even after she objected to it. While coming up, the old woman almost stumbled but comes out safely. From the conversation of the two, the incident is believed to have happened in Kannur.
The over three-minute video has gone viral on social media and netizens have been praising the badass granny for her courage to do such an act at this age.
"OMG! I am totally shocked. How did she balance inside the well? I am sure I cannot do this ever in my life. Kudos to this granny!" [sic]," commented a netizen.
"What? How old is she? She is the badass grandmother I have ever seen and I feel ashamed of myself," said another.
Watch the video of the badass granny here: