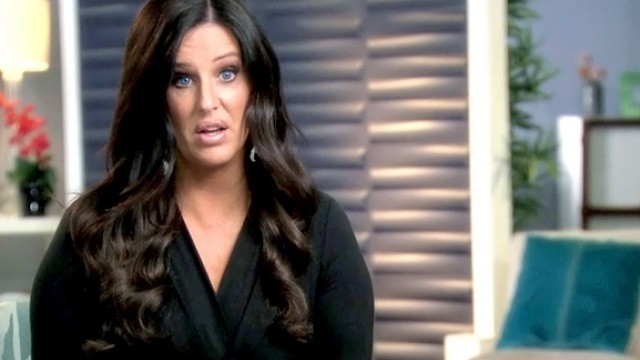 "Million Dollar Matchmaker" boss Patti Stanger is a proud Bachelor Nation fan. But she isn't too convinced with the show Carly and Evan are putting on in Season 3 of "Bachelor in Paradise."
In a chat with Wetpaint, the 55-year-old said that the two seem to have an ulterior motive in continuing the charade of being interested in each other. "I know that Carly is just faking it so she has a rose for the entire season," the relationship expert declares. "She's getting paid. This is a TV show, they have a plan."
She also doesn't think Grant and Lace will survive the storm that's going to hit Mexico in the next episode. "I thought Lace and Grant had a chance — until the upcoming preview. You just never know who's going to arrive next."
Sadly, the only two who seem to have a chance are Amanda and Josh, but Stanger isnt a fan of Andi Dorfman's ex. Calling him a "sleazy, sweaty, dud guy," Stanger said that moving in together was not a wise decision the two took. "She has kids," the former Bravo star reasoned. "I wouldn't move the guy into the house when she has kids right away without there being a marriage situation. I feel like he's going to move in, taste the goods, lay on the charm, and not pay the rent."
"Bachelor in Paradise" airs Mondays and Tuesdays on ABC. The synopsis for the upcoming episode hints at the arrival of a new bachelor who is going to stir some drama.
"The cast welcomes a hotly anticipated arrival who asks a desperate bachelorette for a date; insecurities test one couple's limits and cause them to reconsider their relationship," the synopsis reads. The following episode will see two people ending their stint on the dating reality show much earlier than expected.
"A bachelorette decides to leave Paradise after a confrontation with a jealous woman," the summary for next Tuesday's episode reads. "Meanwhile, a passive bachelor takes control of his heart and decides to leave to pursue love with his Paradise connection, which leaves a jealous woman shocked and tearful that her plan to get rid of her competition backfired."