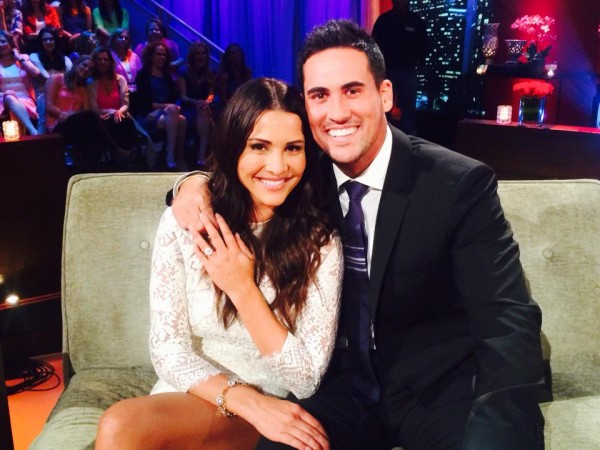 Amidst all the drama that has been happening on ABC's dating reality show "Bachelor in Paradise," one couple seems to have found true love. Andi Dorfman's ex Josh Murray and his new ladylove Amanda Stanton seem to be going strong even after "Bachelor in Paradise" ended and the two have supposedly started living together as well.
But like most Bachelor Nation couples, their relationship, too, is plagued by rumours. As fans of the show already know, Josh's ex Andi has accused him of emotionally abusing her and even calling her a wh--e and s--t. Although Josh has come forward saying there's isn't any truth to Andi's claims, many believe there could be some truth to what Andi wrote in her book.
The upcoming episodes will see more than one person warning Amanda about Josh, but it looks like all those warnings have fallen on deaf ears. The duo recently gushed about each other to Us Weekly, with Josh saying he couldn't have asked for a better partner.
"Things are going amazing. I 100 percent believe that Amanda is somebody I could spend the rest of my life with," while Amanda added, "He's so dedicated and so loyal. He's sweet and thoughtful and caring – it's not just something he turns on for the cameras."
Meanwhile, fans of the show who aren't necessarily Josh fans have take to Twitter to warn Amanda that Josh might be a terrible influence on her kids and that she should have chosen a better partner. Here's her response to all the haters.
Josh won't be a good dad for Amanda's kids because...look how he eats pizza!

— Amanda Stanton (@amandastantonnn) August 24, 2016
Ps. My kids fucking love pizza — Amanda Stanton (@amandastantonnn) August 24, 2016
As for the next step in their relationship, rumours are rife that Amanda and Josh will get married in the Season 3 finale of "Bachelor in Paradise."