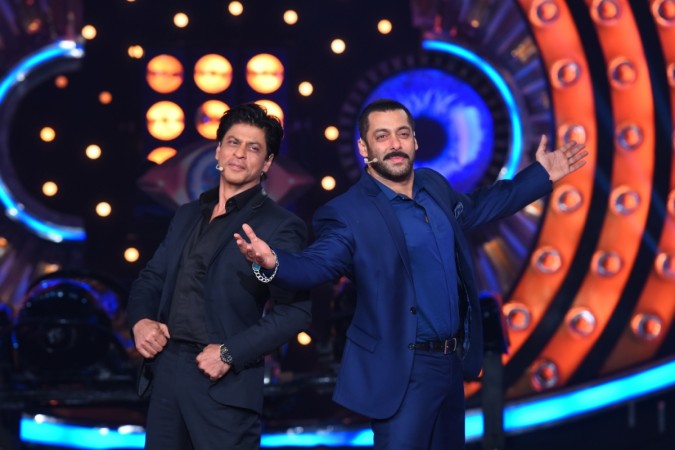 Shah Rukh Khan and Salman Khan are great buddies, but Rani Mukerji wants to turn this friendship into kinship by getting SRK's son AbRam married to Salman's daughter.
Shah Rukh and Rani recently appeared on the show Dus Ka Dum that is hosted by Salman. During a funny conversation, Rani said that she wishes Salman to have a daughter. She then added that Shah Rukh and the Dabangg actor can get AbRam married to her.
This comment from Rani left both the stars amazed, and the audience laughing. Before this, Shah Rukh cracked a joke saying that AbRam is like Salman as he first tells his parents "I love you", and then goes onto saying the same to all the girls. Salman could not help but blush on this joke.
Reacting to Rani's comment on getting AbRam and Salman's imaginary daughter, SRK said "she is not Rani Mukerji, she is Shaadi Mukerji". The channel released the promo video on Instagram.
On the same show, Rani also told Salman to "forget marriage, and just have kids". Earlier, the actor himself had said that he is not willing to get married, but he wants to have kids. Lately, a number of Bollywood celebs have been blessed with parenthood through surrogacy or through adoption.
Tusshar and Karan Johar became single fathers through the process of surrogacy. On the other side, Sunny Leone and Daniel Weber became parents by first adopting a girl child, and then they got blessed with twins through surrogacy.
Watch the video of funny chat among Shah Rukh, Salman and Rani: