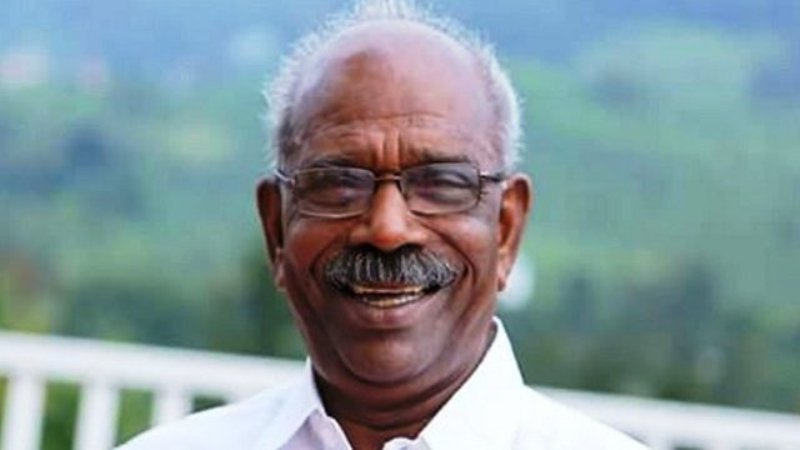 The current Kerala dispensation seems to be losing ministers left, right and centre over one controversy or the other. The latest casualty could be the Power Minister MM Mani, whose sexist comments on women plantation workers have not gone down well with several.
If Mani does indeed resign, he would be the third minister of the Left Democratic Front (LDF) government to have quit over some controversy or the other. Kerala Industries Minister Jayarajan had resigned in October last year over charges of nepotism while state Transport Minister AK Saseendran quit his post late last month after an audio clip of him purportedly asking for sexual favours from a woman was played on a newly launched TV channel.
Mani's offensive remarks
Mani said on Monday, April 24, that he would resign as the state's power minister if his party — the CPI(M) — asked him to. Opposition parties have been calling for his resignation over comments Mani has made on Pembilai Orumai — a group of women plantation workers in Munnar, Kerala. The collective's claim to fame is it managed to get the women plantation workers their just rights through a protest that lasted one-and-a-half months.
Mani had on Saturday, April 22, claimed that the women protesters of Pembilai Orumai had indulged in many illegal and indecent activities over the course of the aforementioned protest. The women plantation workers have taken this as an affront not only to themselves but also to their struggles and the rights that they have earned.
The women from Pembilai Orumai, led by Gomathy Sebastian, had on Sunday, April 23, blocked a key road in Munnar and called for Mani to personally come and apologise to them. However, when efforts were made to forcibly remove them, they began demanding his resignation. Soon, the state BJP joined this call. It was to this that Mani was reacting on Monday when he said he was ready to resign if the party asked him.
Trouble for LDF ministers
As mentioned above, Mani is the third of the LDF ministers who have landed in trouble for things they have said and done, and may soon join the ranks of Jayarajan and Saseendran before him, who have been forced to resign for their words and deeds.
Jayarajan had been accused of nepotism: He had appointed his kith and kin in key positions in state PSUs. He had to resign after the matter came to light and the Opposition bayed for his blood. Saseendran, on the other hand, had to put in his papers after a news channel aired an audio clip where he is heard looking for sexual favours from a woman who asked for his help. It did not help his cause when the woman turned out to be a journalist from the news channel itself.