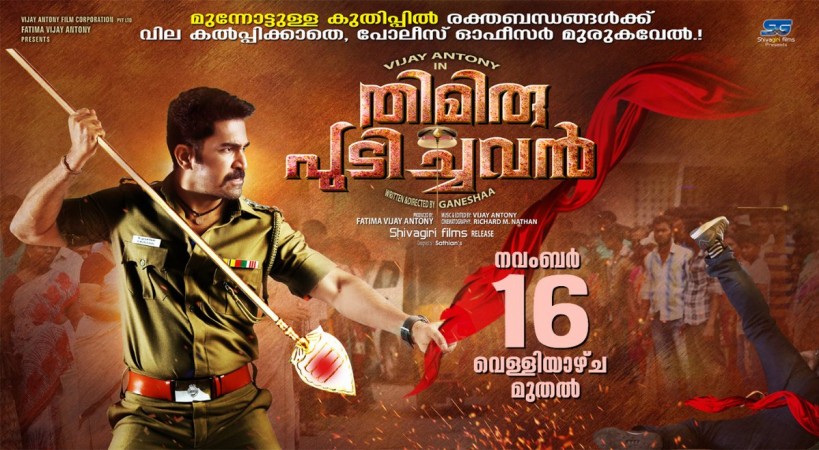 Vijay Antony's latest movie Thimiru Pudichavan, which released on Friday, November 6, has opened to mixed reviews. It is a movie that deals with juvenile crime.
Irritated by the constant advices given by cop Murugavel (Vijay Antony), he runs away from his house to Chennai. The cop gets transferred to Chennai two years later and he is shocked to see his brother working for a thug called Padma (Sai Dheena).
In a shocking development, Murugavel kills his own brother, forcing him to put an end to Padma's illegal crimes using juvenile. Their cat and mouse game makes up for the remaining story.
The critics have said that it is a regular commercial outing, but they have also pointed out that logic has taken a backseat in the Vijay Antony-starrer.
Despite the mixed reviews, the makers were expecting Thimiru Pudichavan to do well at the box office. But as the full movie with different qualities has been leaked online, it has to be seen how it performs in the days to come.
Piracy has been looming large over not only Kollywood but also other film industries across the world. Though many strict measures and policies have been implemented by governments, none of them has been successful in curbing the menace. Almost all big movies these days make it to the internet within a day of their release.
However, Vishal has brought a new hope among filmmakers in Kollywood. His efforts have started yielding results even though movies continue to hit internet in different ways.