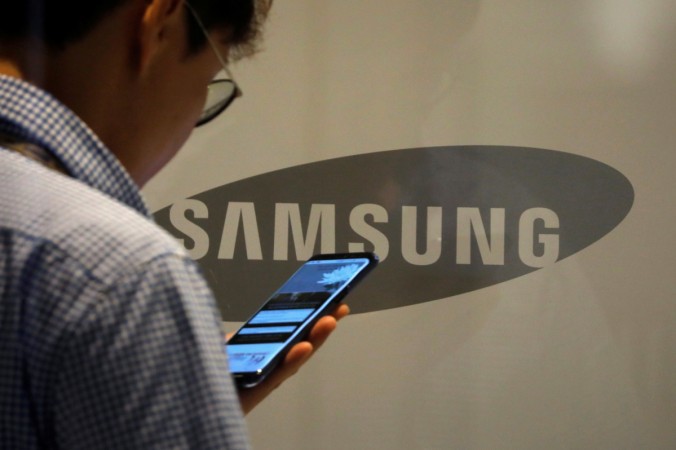 Two new budget smartphones from Samsung are expected to be unveiled at the Consumer Electronics Show (CES) in January while another South Korean tech giant LG is also rumoured to introduce a new handset at the upcoming event.
Samsung is highly expected to take wraps off its much talked-about new affordable phones, the Galaxy A8 (2018) and Galaxy A8+ (2018), at the CES 2018 next month. When it comes to LG, the company is rumoured to unveil the successor to this year's K10, dubbed the LG K10 (2018) on the same occasion.
Both Samsung Galaxy A8 (2018) and Galaxy A8+ (2018) are rumoured to come with 18:9 Infinity Displays and very small bezels. The screen size on the Galaxy A8 (2018) is likely to be 5.5 inches while it could be increased to 6 inches on the bigger Galaxy A8+ (2018).
The duo will also come with Bixby support, but without a dedicated launch button. Both the phones will be available in single and dual-SIM variants, and will feature audio jack ports besides the usual Type-C.
Other likely specs include 4GB or 6GB of RAM, 64GB of expandable memory (up to 256GB), a 16 MP main camera, a dual-camera on the front with 16MP and 8MP snappers, a 2.2GHz octa-core Exynos 7885 processor.
There could also be a 3,500 mAh battery with fast charging, if you opt for the bigger Galaxy A8+ (2018).
As for the LG K10 (2018), the device is expected to feature a 5.3-inch 1080p display, 3GB of RAM, 32 GB of native storage capacity, a 13MP main camera, a 5MP selfie snapper and a 3,000mAh battery. The phone is said to be released in South Korea by the end of next month.
"Although CES is not an exhibition that is cantered on mobile devices, it will be place where Samsung Electronics and LG Electronics can introduce their main products such as Galaxy A and K series for targeting markets in South America and India," a Smartphone analyst told ETNews.
"Because it will be a place where they can check consumers' responses for the first time in 2018, it will be an important place for both."