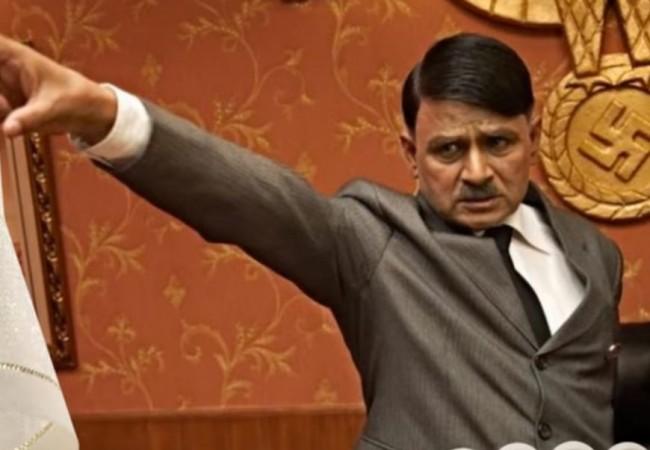 Call it luck or his knack of selecting scripts, veteran actor Raghubir Yadav has been part of eight Bollywood movies that have been sent to the Oscars in the Best Foreign Film Language Film category, including the recent release Newton.
Amit Masurkar's directorial Newton, starring Rajkummar Rao, was recently selected as India's official entry to the 90th Academy Awards in the Best Foreign Film Language Film category. The film made it to the list because of its storyline and performances, but one cannot ignore the fact that it features Yadav.
While Newton is Masurkar and Rajkummar's first Oscar entry, it is Yadav's eighth film to represent India at the Oscars after Rudaali (1993), Bandit Queen (1994), Salaam Bombay (1988), 1947 Earth (1998), Water (2005), Peepli Live (2010) and Lagaan (2011).
When asked about Newton being his eighth film to be nominated, he told Hindustan Times, he does not keep a count. "Even I do not remember how many films of mine have gone for the Oscars. I got to know it in the morning that eight films have gone. "
Expressing happiness over the film's selection to the most prestigious award show, he said, "For us to get nominated is a matter of pride in itself, even if we don't win. Getting nominated means we are making good films in India. As an artist, my intention has always been to be part of good films and meaningful cinema. This is one of the reasons why you will see me less in commercial films."
Here are a few interesting facts about Raghubir Yadav, one of the most underrated actors in Indian cinema.
He wanted to become a singer
Born on June 25, 1957, in Jabalpur, Madhya Pradesh, Yadav wanted to become a singer and ran away from home when he was just 15. "After running away from home I joined a Parsi theatre and lived a nomadic life for almost six years," he told the Press Trust of India in an interview.
His shot to fame
The TV series Mungerilal Ke Haseen Sapne in 1990 is one of his best works. He portrayed the character of a middle-class man Mungerilal, who touched everyone's heart. But before the TV series, he featured in films like Massey Sahib and Salaam Bombay.
Wanted to direct movies
In 2010, he revealed his dream of making movies. He was behind the Ramleela scene in Sonam Kapoor-Abhishek Bachchan starrer Delhi 6. "I want to make a film on my experiences there. It need not be a story of a village but will be about a small town where both Indias meet," Yadav told PTI.
He memorised 127 pages movie script in just 4 hours
The talented actor was cast in the movie Pocket Gangster to play the role of a blind gangster. He took just four hours to read and memorise the script, which was of 127 pages.
He was arrested
In 2010, he was arrested after his estranged wife Poornima filed an alimony case against him. "The duo tied the knot in 1988 but got divorced in 1996. He was directed to pay an alimony of Rs 20,000 per month, which was later brought down to Rs 10,000," Poornima's lawyer told PTI in 2010.