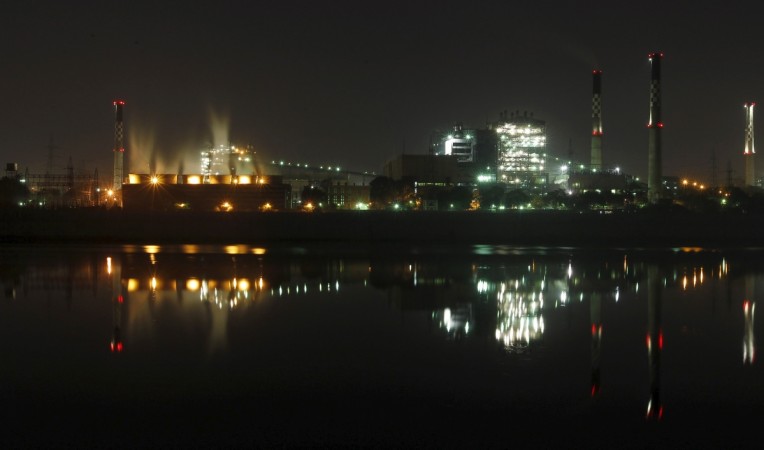 Thermax, the Pune-based company that makes and sells boilers, water and waste management equipment, heating and cooling machinery, and industrial chemicals, reported a fall in its domestic order inflows during the September (Q2) quarter, a trend that is expected to stay in the coming months this fiscal. The share price of Thermax closed at Rs 880 on Friday on the BSE.
Thermax reported 11.29 percent fall in Group order backlog to Rs 4,579 crore as of September 30, 2016 as against Rs 5,162 crore at the end of September 30, 2015.
At a standalone level, the decline was marginal to Rs 3,917 crore at the end of Q2 (down from Rs 4,006 crore). Fresh order inflows during Q2 did rise 36 percent to Rs 1,098 crore, while at a group level, the rise was 31 percent to Rs 1,241 crore. The company attributed it to "orders received from international market and from consumption-led sectors such as food, textiles and pharma," implying falling business in the domestic market.
"Thanks to lower base, the order inflows were up 31% YoY to Rs12 bn. Further, half of them were led by international. From competitive intensity to putative delays, there are too many variable that can adversely impact EBITDA," Rohit Natarajan, analyst at IDBI Capital Markets & Securities Ltd. said in a note.
Thermax reported a marginal fall in net profit for Q2 at Rs 60 crore and 19.5 percent drop in revenues at Rs 871 crore on a standalone basis.
The outlook for the company's revenues and operating margin remain bleak in view of the prevailing business scenario, analyst Natarajan said.
"With poor order inflow, we maintain de-growth in revenues till FY18. Key catalysts: (1) Order inflows; and (2) even when the cycle recovers, the competitive intensity is yet another aspect — we endeavor to actively monitor. With cost rationalization, like in the current quarter, in a base case scenario, a flat EBITDA over the next two fiscals cannot be ruled out," he said in his note.
Trends in select domestic and international busineses
Thermax is poised to benefit from two significant developments but in a staggered manner, in addition to factoring in competition from rivals.
"First, for NTPC, company (Thermax) is working on a first-of-its-kind project similar to compact linear Fresnel reflector. Such project, company opines, could add orders cRs780 mn/660MW. A good sigh of relief is lower competitive intensity. And the total market size, at the best, may not be more than Rs16-20 bn, we opine. Yet without commissioning of first, which is scheduled for 12 months fast tracking, the new projects risks a delay all the way to FY18," Natarajan wrote.
"Second, though Govt. of Thailand has approved 25 new sugar mills, TMX has identified 19 that would entail separate buying of power and sugar plant equipment. For these bagasse-based boilers, we think the total opportunity, addressable to TMX, may not be more than Rs 24 billion. With five players across the globe, the competitive intensity is low, company reckons. Yet five is a stretch, we feel. Though the first order is placed, the second tranche could be spread over next 36 months," he added in his note.
The share price target for Thermax is Rs 727, translating into a potential downside of about 17 percent from the current market price.