A report claimed that Angelina Jolie's eldest sons Maddox and Pax Jolie-Pitt are feuding and the situation seems like they are apparently at each other's throats.
Also read: Rajkummar Rao to compete with Angelina Jolie in Oscars 2018?
According to an article in the latest issue of the National Enquirer, two eldest sons of Hollywood actress Angelina Jolie and her estranged husband Brad Pitt have been fighting nonstop lately.
"Angelina is trying to keep the peace as much as possible. She thinks the boys are just being typical brothers and will get over it eventually, but things are getting worse," an insider told the magazine.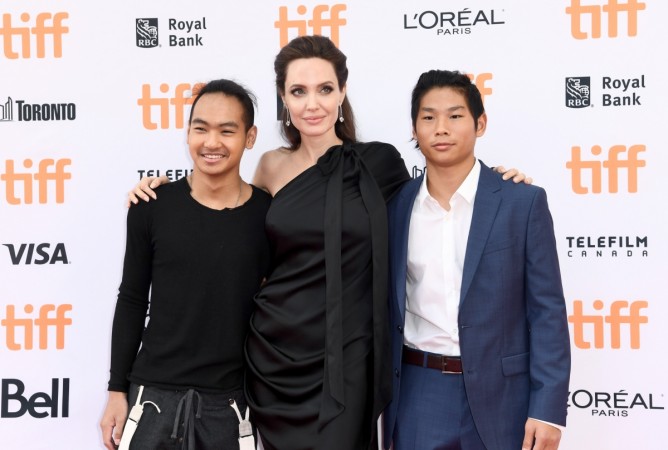 The insider also added, "Maddox was Angie's first child and he thinks that gives him the upper hand. He's become bossier than ever, and Pax has had enough.
"Plus, Pax is taller and stronger than Maddox, who needs to be careful or he'll have that smug smile knocked off his face!"
But, doesn't it sound way more dramatic?
Well, Gossip Cop had a doubt on the news and took a little effort to look into it. And, according to their recent report, the source of news is absolutely inaccurate as the siblings are really close to each other and getting along well too.
The magazine's allegation of Maddox and Pax engaged in a serious battle is untrue and made up by the magazine.
This is nothing new as Gossip Cop earlier also debunked such fake news by this publication, Hollywood Life, OK! Magazine and others.