Paytm has found itself in hot water after a Cobrapost sting operation allegedly exposed the company's data sharing practices. The renowned digital mobile wallet company is said to have shared personal data of users after the Prime Minister's Office (PMO) personally requested it during the widely-criticised stone-pelting incidents in Kashmir.
In what is seen as a massive breach of trust and a violation of Paytm's privacy policy, users are protesting against the company after the sting operation footage went viral on social media platforms. In the video, the Senior Vice President of Paytm Ajay Shekhar Sharma is seen telling the undercover journalist about sharing user data and "candidly admit his association with the top brass of both the RSS and the BJP," CobraPost reported.
"When the stone-pelting stopped there in J&K, I personally got a phone call from the PMO. They told us to give them data saying maybe some of the stone-pelters are Paytm users," Shekhar allegedly told the undercover Cobrapost journalist.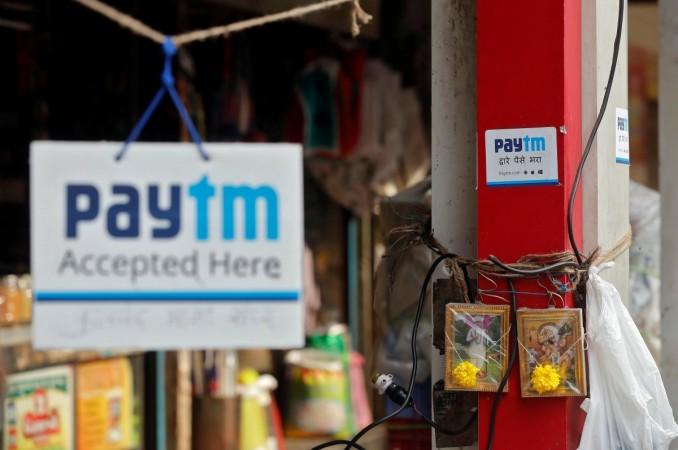 Only hours after the sting video went viral, Paytm released a statement followed by a press release debunking the claims made by Cobrapost. Read the complete statement released by the company below:
There is a video going around on social media and it falsely claims that we shared some data with 3rd parties. Nothing can be further from the truth.

We never share your data with anyone: any company/ any government or any country. At Paytm, your data is yours. Not ours, or of a third party, or of the government.

Our policy allows ONLY legally compliant data requests from the law of the land to get access to data for necessary investigations.

To further clarify, in the past, we have neither received requests nor shared any data without a legally compliant request from a bonafide agency and through proper process and channels. You can be sure that no data is shared with anyone whom you would not have given us permission to share it with. This is the holy grail of trust between us.

Any person claiming otherwise is not aware of the policy and is not authorised to speak on behalf of the company.

We value our relationship of trust and thank you for your continued support.
Even though Paytm denies sharing user data with third parties, the viral video had a major impact on the company's reputation. It's a PR nightmare, with everything from #DeletePaytm starting to trend on Twitter to a single star rating for the app on Play Store in the last 24 hours. Reviewers are also pointing out the company's involvement with the PMO in communal issues as per the video.
Watch the full video below:
Adding fuel to it, INC president Rahul Gandhi shared the viral sting video and said that it is "proof that we were absolutely correct about demonetisation."
In an alarming revelation, Cobrapost also noted in its report that its "interaction with top Paytm honchos is quite revealing in many respects, for it not only shows the company's affinity with both the BJP government and its ideological mentor RSS but also shows that users' data can be compromised."
Paytm's overnight success came after the demonetisation came into effect in November 2016. The government's aim was to transform India into a cashless economy and Paytm was one of the most popular digital solutions at the time. The move was widely criticized by the opposition and the citizens of India, but Paytm's user base multiplied in great numbers in a short span.
Paytm is widely used for shopping practically everything, from buying electronics to groceries and dealing with roadside vendors and small shops. Will this revelation affect Paytm's success or it is going to run dry just like the #DeleteFacebook campaign after the Cambridge Analytica revelation? Should India also welcome EU's GDPR act to safeguard user data on social media sites and mobile apps? Share your thoughts with us in the comments below.