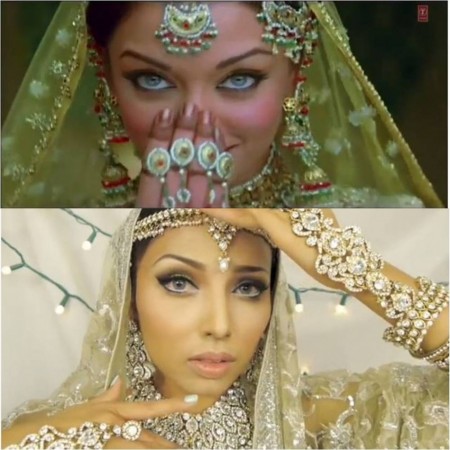 Promise Tamang Phan is not a magician but a make-up artist, who transforms herself into Aishwarya Rai Bachchan, Angelina Jolie, Michael Jackson and several other celebrities.
The Nepalese amateur make-up artist, who calls herself "Human Chameleon", has millions of followers on her YouTube account and has more than 100 videos on make-up transformation.
With the help of eye shadows, foundations and some make-up brushes, she can transform into both male and female celebrities.
In the YouTube description, Phan said that she uses make-up to entertain as well as teach viewers how to use cosmetic products to enhance their beauty.
"I started using make-up when I was in Middle school. I never went to a Beauty school. Growing up I never felt like I was pretty enough so I would try everything to change up my look. But in time it sharpened my skills and it turned out for better," she said in the YouTube description.
Phan has transformed herself into Bollywood celebrities including the former Miss World Bachchan. In a video uploaded last year in August, she changed her looks to Bachchan's "Salaam" song look from the film "Umrao Jaan".
"Growing up I always watched a lot of Bollywood movies and Every time I saw Aishwarya Rai, I would just be mesmerized by her Beauty. Such a talented Actress, Dancer and Beauty Queen. I love her especially in the movie Umrao Jaan so I decided to go with her Salaam Song Look," Phan said on YouTube.
Check out the video here: