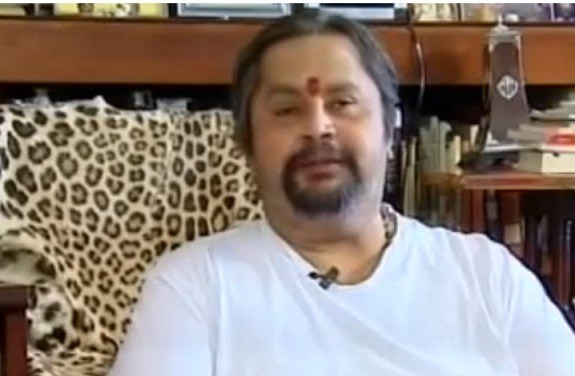 Srikantadatta Narasimharaja Wadiyar Bahadur, the eighth and the last King of the Mysore Royal Family, breathed his last in Bangalore on Tuesday. He died of a heart attack in a city hospital.
Maharaja Srikantadatta Narasimharaja Wadiyar Bahadur, also named Srikanta Wadiyar, was the prince of Mysore Kingdom and the present head of the Wadiyar dynasty that ruled the Kingdom of Mysore between 1399 and 1950. The king suffered from heart condition and other health issues. On Tuesday, he was rushed to a city hospital after he complained of chest pain.
"He had suffered from a massive cardiac arrest and was brought in an unresponsive state and all attempts to revive him failed," hospital sources said.
Wadiyar was also a member of Indian Parliament from the Mysore constituency. He was born in 1953 and was the only son of Maharaja Jayachamarajendra Wadiyar, the last ruling Maharaja of Mysore and his second wife Maharani Tripura Sundari Ammani Avaru.
He succeeded his father as the head of his dynasty in September 1974. Besides politics, he also had keen interest is fashion designing and was a regular at fashion shows. He used to design for his own brand of silk sarees - Royal Silk.
He was elected as a Member of Parliament representing the Mysore Parliamentary Constituency four times, as a candidate of Indian National Congress, and has lost twice, once as a BJP candidate and recently as a Congress party candidate.
Every year the famous Mysore Dasara festival draws lakhs of tourists from across the world and, as the last of the Kings, Maharaja Srikantadatta Narasimharaja Wadiyar Bahadur, was the last link with the city's royal past. He played a key role in conducting the ten-day Dasara celebrations each year.
His sudden death has also opened up questions on the succession. Since Maharaja Srikanta Wadiyar has no sons himself, the family historians are of the opinion that the heir will have to be from the sons of one of his sisters. And since adoption of heirs from the female line has been done before in the case of Chamaraja Wadiyar X, it will be followed in finding the successor of Maharaja Srikantadatta as well.
The Chief Minister of the South Indian state of Karnataka, Siddaramaiah, offering his condolences has announced a one-day state holiday, mourning his death. The Mysore scion's final rites will be held in 'Manuvana', the royal cremation grounds on the outskirts of Mysore, on Wednesday.
Also read: Demise of a King: Karnataka Goes into Two-Day Mourning for Mysore Maharaja