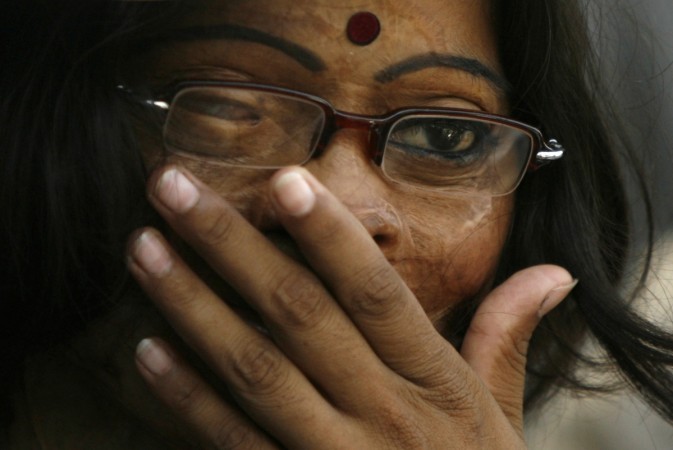 She became the victim of a twisted mindset and was left with a burnt face, a damaged eye and partial loss of vision in the other eye.
Now, thanks to an amendment to the acid attack law, the perpetrator, 70-year-old Ramakant Rai, has been sentenced to 10 years in prison. The verdict was handed out by a Muzaffarpur court in Bihar on Wednesday.
Rai was found guilty by additional district and sessions judge (X) of Muzaffarpur, Tarun Kumar Singh, under sections 326A-B of the Indian Penal Code. In addition to the jail term, Rai was also handed a fine of Rs 30,000. The crime was committed on 28 July, 2013.
According to the new law, sections 326A and 326B have to be imposed on an acid attacker to ensure stringent punishment, reports The Telegraph.
The victim was pleased to know about the court's decision, but said that she "would have been happier had the offender of such a heinous crime been awarded life term."
She also called for acid attack cases to be tried in fast-track courts. "Several acid attack survivors are fighting for justice and can be spotted running from pillar to post to get justice," she said.