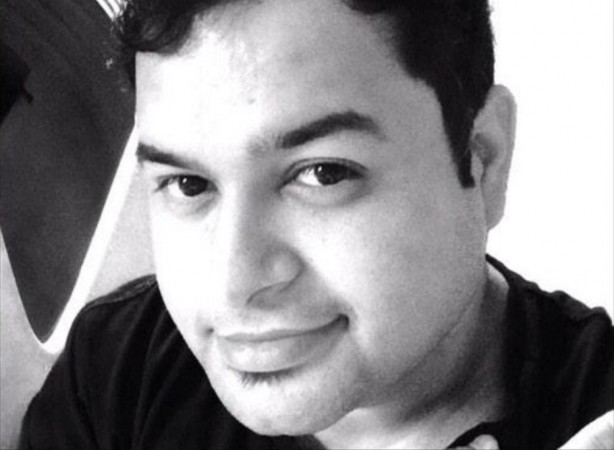 Popular music composer SS Thaman is set to enthral the viewers with his live performance at Hard Rock Cafe in Hyderabad on Sunday night, 19 October. The concert is intended to raise funds for the victims, who are affected by the Cyclone Hudhud.
When several leading Tollywood stars were announcing hefty donations for the Hudhud relief find, costume designer Neeraja Kona decided to try out something different that would fetch huge amount of money for the victims. That is when she got the idea of organising a charity concert. Besides organising this event, the sister of popular script-writer Kona Venkat will also host it.
This special concert is being held at Hard Rock Cafe, GVK One, road No 1 in Banjara Hills at 8pm on Sunday. A host of Telugu stars like Naga Chaitanya, Nithin, Hansika and a few others will be present at the event. The ticket is priced at ₹ 1,000 and ₹ 2,000 and the interested music lovers and fans of Thaman can book the concert on the website – Indianstage. The money raised through the event will be given to the CM relief fund.
On 15 October, Neeraja Kona took to her Twitter page to inform about the concert to her followers. She tweeted, "THAMAN UNPLUGGED - music for a cause! Please join me, @MusicThaman @ihansika @actor_nithiin @chay_akkineni on Oct 19th Sunday at Hard Rock. We want to raise funds and awareness for the CM RELIEF FUND through an evening of music. I want to thank @HRCIndia for their valuable help."
Meanwhile, she thanked the musician and other stars for taking time for the cause. "Thank u @MusicThaman for donating ur valuable time and performing for no charge! It's a super gesture by u and ur team .. Love! Thank u @actor_nithiin , @chay_akkineni and @ihansika ..Know u guys r super super busy! Appreciate the support for such a good cause! Love u."
SS Thaman also requested all his fans to come together for the cause. On Wednesday, he tweeted, "Support Us As we Come together in Aid of #HudHudCyclone Victims @ #Hardrockcafe hyd Oct 19 th @RahulNOfficial @ranjithkg @singersuchi."
The music's team will perform with a band named Thakali. Besides posting a photo, Thaman tweeted, "My team & band #thakali getting ready for the unplugged concert @ #hardrockcafe #Hyd this 19 th :) excited."
However, a few stars requested their fans to join hands with Neeraja Kona to raise funds for the cause. tweeted, "Let's all come together to help make a better vizag...This Sunday at Hard Rock Cafe.Be there and let's make it happen."
Hansika Motwani tweeted, "Hard Rock Cafe 19th October this Sunday.See guys there . Let's do our bit :) please join in and support the cause."
Rakul Preet Singh tweeted, "Hey guys!! Let's all get together n support d cause.. Waiting to c u all!!"
Pooja Hegde tweeted, "Event to help people who have been affected by Hud hud...way to go @NeerajaKona.Cummon everyone..make some time n go."
Gopi Mohan tweeted, "For a good cause,@MusicThaman will perform at hardrock cafe,Oct 19 th-fund raiser for the CM relief fund.@NeerajaKona organising the event."
Manchu Manoj tweeted, "All the best to @NeerajaKona."