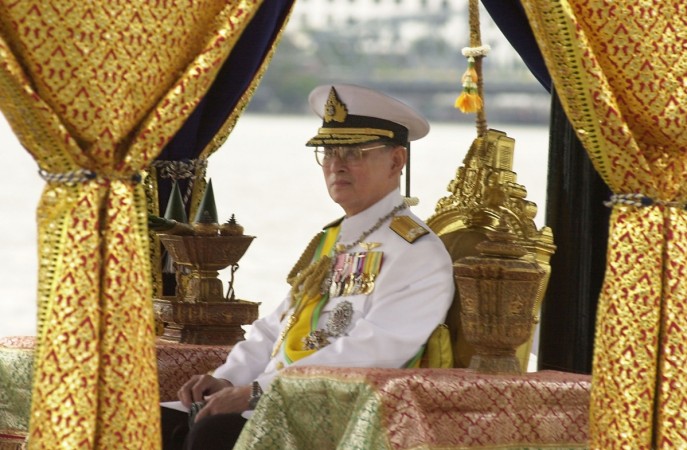 With the death of Thailand's 88-year-old King Bhumibol Adulyadej on October 13, all eyes are on his son 64-year-old Crown Prince Maha Vajiralongkorn. The country is in a year of mourning, but now its 67 million people have reason to rejoice. As per Reuters, the Crown Prince will be crowned king on December 1.
"We are making preparations. Everything is being prepared for December 1," a military source was quoted as saying by Reuters.
Crown Prince Maha Vajiralongkorn spends most of his time in Germany and on October 28, he had reportedly returned there for some personal business. It is stated that he would return to Thailand in November.
King Bhumibol's funeral urn has been placed at Bangkok's Grand Palace and mourners have been visiting to pay their last respects. Each day around 10,000 mourners can make their way in to express their sorrow.
Prime Minister Prayuth Chan-ocha had stated earlier to media that the succession "will proceed in accordance with the constitution, palace law and tradition." He added that the "appropriate time" for the succession would be after the seventh or 15th day of mourning which means it could happen in a matter of a few weeks. However, the coronation will take place only after the King's cremation which will take a year.
Procedure for accession in Thailand
An article in the 2007 nullified constitution of Thailand states that the cabinet must inform the speaker of the Parliament about the succession. The Parliament is then convened and the accession announced. The heir to the throne is then apparently invited by the speaker to assume the throne. The public is then informed of accession and the new King.
One of the first tasks of the new King would be to sign the new constitution that has been drafted.