In a fresh attack against Congress leaders, Shiv Sena chief Bal Thackeray on Tuesday dubbed Prime Minister Manmohan Singh as "politically impotent" following Time magazine's "underachiever' jibe.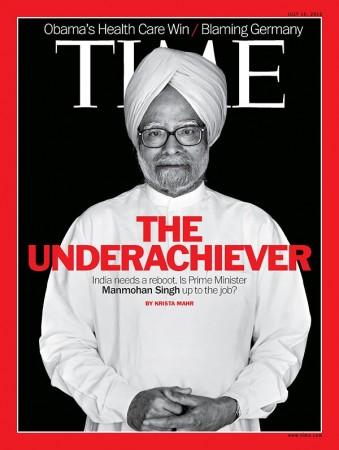 Thackeray made this statement on the Prime Minister in a bid to complement the Time's "underachiever" tag on Singh with 'Thackeri bhasha' (local language). On his party's mouthpiece 'Saamna', Thackeray said that, "people had been wondering about what it actually means, it means 'politically impotent' in our language." [Read: Time Magazine Tags Manmohan Singh as "Underachiever"; Raps UPA Government]
Thackeray added that Time's beliefs on people hardly lowered or raised their standards, and even gave an example of Gujarat Chief Minister Narendra Modi to prove his point.
The Shiv Sena chief referred to a previous article Time had published on Modi, which viewed the Gujarat Chief Minister as "the most-hated India politician." "However, Modi was only hated by anti-Hindutiova people," he argued.
The saffron-party chief even called for a revolution and suggested that Manmohan Singh and Sonia Gandhi should make way for a dynamic person to lead the country towards success, while effectively checking corruption, economic downturn, terrorism and other daunting issues of the nation.
The upcoming Asia edition of Time features Manmohan Singh as the cover photo, for which the title read: The Underachiever- India needs reboot. Is Prime Minister Manmohan Singh up to the job?
The magazine has also criticized the UPA-II government for not pushing enough measures to tackle the monetary challenges which the county is currently facing. In an article titled "A Man in Shadow", Time alleged that the Centre, which is neck-deep in corruption, has found itself fending off scandals and is accused of showing a lack of economic direction.