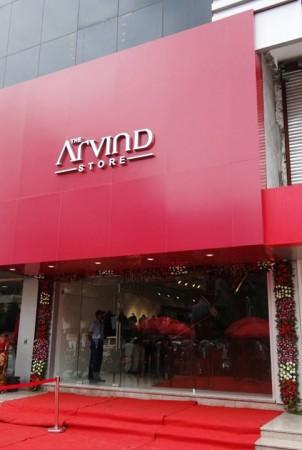 Textile firm Arvind Limited on Tuesday announced to enter into e-commerce sector with its clothing brand 'Creyate' and has targeted revenue worth ₹1,000 crore by three years.
The company said it expects e-commerce to be a major growth-driver. "Arvind Internet Ltd will be the vehicle that will enable Arvind's e-commerce vision. Arvind sees e-commerce as a key growth driver for the group and we aim to be ₹1,000 crore plus business in three years." said Kulin Lalbhai, Executive Director of Arvind Ltd.
'Creyate' plans to offer various ready-made apparels including traditional clothing. The company has plans to launch stores in 15 cities across India within next year, reported PTI.
Creyate is an online platform by Arvind, which allows online subscribers to customise the design, fabric, buttons and structure of clothes before ordering online. It has stores in Bengaluru, Ahmedabad and New Delhi.
"AIL is planning to take Creyate to global consumers next year starting with the US market, where online custom clothing is a large thriving market. Creyate is our first baby... but over time Arvind Internet will house multiple other businesses, so we don't see this as the only opportunity that Arvind will be playing in, we see it as the first... moving further we will see some other business models also coming,'' Lalbhai explained.
Arvind Limited has so far invested around ₹20 crore to build capacities for Creyate, Lalbhai said, adding that the company would scale up investment.
The entire manufacturing life-cycle of garments under the Creyate brand is automated, and based on technology that will be manufactured at two of Arvind Limited's existing units in Bangalore. The company expects this initiative to become a ₹100 crore brand in one year, reported Business Standard.
Arvind limited also manufacturers other brands such as Flying Machine, Colt and Excalibur. The firm also has retail brands such as Megamart, Next and Club America.
It is licensed to sell products of several global brands such as Arrow, Elle and US Polo with a joint venture in India with Tommy Hilfiger.
For the quarter, ended on 30 June, the company reported 14 per cent growth in profit after tax at ₹90 crore and revenues increase by 19 per cent to ₹1,773 crore.