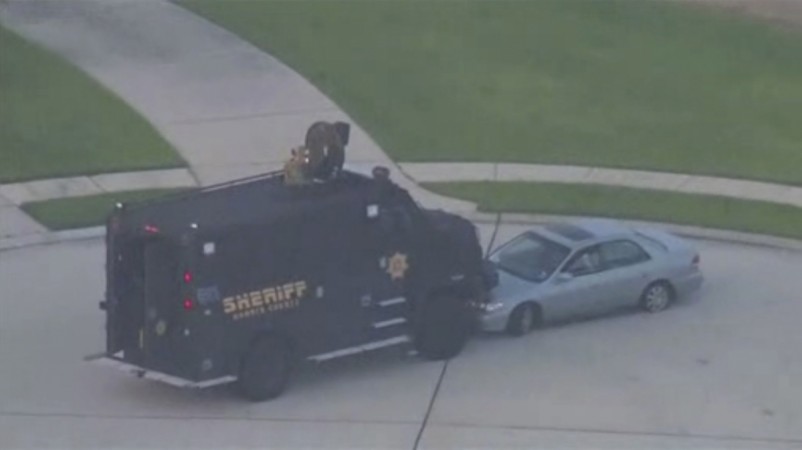 A Texas gunman has shot six people to death, including four of them who are said to be his children, in a Houston suburb on Wednesday, before surrendering to the police following a lengthy standoff, officials said.
Authorities were quoted by media as saying that the mass slaying was sparked by a domestic dispute, although the exact nature of the feud is not yet known.
All of the children were either biological or adopted children of the suspect, Harris Country Sheriff's Office said. The man, who is yet to be identified, is now accused of killing two boys aged 13 and four; and two girls aged nine and seven.
The adults who were fatally shot were a 39-year-old man and 33-year-old woman. His relationship with the adults weren't immediately clear although Reuters reported that the woman killed was his estranged wife, indicating the possibility that the man killed was her present partner.
A seventh person, a 15-year-old girl, was also critically wounded and taken to a local hospital. The girl – who was shot but survived – provided police with the name of the suspect and where he was heading after he fled. Officers were then able to chase him before he reached another home, where he reportedly intended to shoot at more relatives.
The gunman led police to chase him for nearly half-hour resulting in a standoff in a residential area a few miles from where he went on a shooting spree.
A video footage from a local television station KTRA showed the chase finally ending after the suspect's car was sandwiched between two vehicles, while more than a dozen police cars were present in the scene.
The suspect was seen placing a gun to his head for a lengthy period of time, before he finally walked out of his car with his hands raised, and lay down on the ground to be taken into custody.