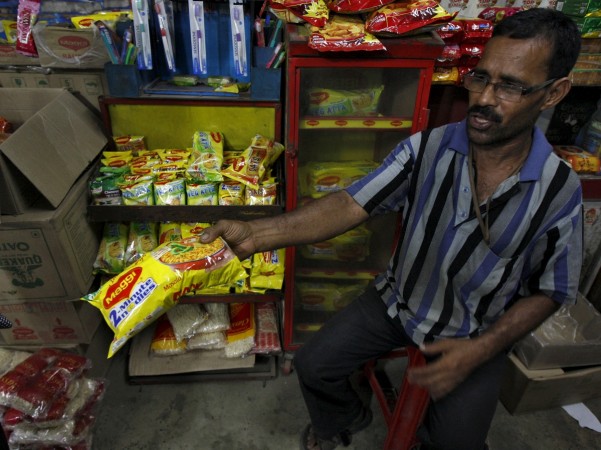 West Bengal Chief Minister Mamata Banerjee on Friday said that there won't be any ban on the sale of Nestle's controversial Maggi noodles, since tests conducted on the product's samples found no excess content of lead and monosodium glucamate (MSG).
This is in sharp contrast to the ban on Maggi noodles in states such as Delhi, Tamil Nadu and Uttarakhand citing presence of lead and MSG beyond permissible limits after lab tests were conducted on the product.
The information was tweeted on Twitter by a reporter.
#Bengal CM @MamataOfficial reacts on #MaggiBan, says state govt didn't find anything objectionable in its tests, no ban on #Maggi in #Bengal

— Indrajit Kundu (@iindrojit) June 5, 2015
The West Bengal government had on Thursday collected samples of Maggi noodles to check if food safety standards have been violated.
The sample testing began after the Food and Drug Administration of India asked all state governments to check lead and monosodium glucamate (MSG) levels in Maggi noodles, after reports that higher than permissible levels of lead and MSG were found in Maggi noodle samples in Uttar Pradesh.
The authorities in Uttar Pradesh found lead 17 times higher than the permissible limit and excess amount of MSG in Maggi noodle samples.
It result in a chain reaction leading to many states imposing ban on sale of Maggi noodles and some retail chains withdrawing the product from their shelves.
Nestle India on Friday said it was withdrawing stocks of Maggi noodles from markets across India, even while maintaining it was safe for consumption.
The Food Safety and Standards Authority of India (FSSAI) has asked Nestle India to "withdraw 9 variants of Maggi Noodles found unsafe from the market, & stop further production & sale of the same".