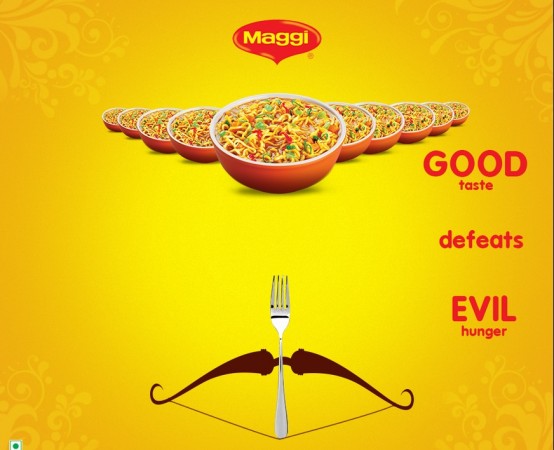 Updates 5 June
West Bengal Chief Minister Mamata Banerjee said nothing objectionable was found in the samples of Maggi noodles collected in the state and refused to ban its sale.
Nestle to show cause in 15 days as to why FSSAI product approval of "Instant Noodles with Tastemaker (9 variants) be not withdrawn. — ANI
Withdraw & recall "Maggi Oats Masala Noodles with Tastemaker" for which risk assessment hasnt been undertaken: FSSAI — ANI
Nestle directed to withdraw 9 variants of Maggi Noodles found unsafe from the market, & stop further production & sale of the same: FSSAI — ANI
Nestle Global CEO Paul Bulcke is addressing media in New Delhi.
Bulcke also said that the company will remove the "No Added MSG" label from their products.
I am very confident that we will be back as soon as possible. That is our prime objective: Global Nestle CEO Paul Bulcke — ANI
We don't have data from any of the third party tests conducted on Maggi: Global Nestle CEO Paul Bulcke — ANI
Product quality and safety is of paramount priority to us: Global Nestle CEO Paul Bulcke pic.twitter.com/91LW5q5Xcy

— ANI (@ANI_news) June 5, 2015
With our consumers in mind, we shall work with the authorities to clear this situation out: Global CEO of Nestle Paul Bulcke — ANI
This controversy has led to consumers losing trust in us, we do not put MSG in our products: Global CEO of Nestle Paul Bulcke — ANI (@ANI_news) June 5, 2015
Maggi is safe for consumption, we have same quality standards everywhere in world: Global CEO of Nestle Paul Bulcke — ANI
Maggi noodles have been trusted in India for over 30 years: Nestle CEO — ANI
Nestle has ordered fresh test of Maggi noodles.
Nestle: we have ordered fresh tests #maggiban @ibnlive

— Kajori Sen (@KajoriS) June 5, 2015
Amid calls for ban from several states, Nestle India has decided to withdraw all stock of Maggi noodles from markets across the nation.
The United Kingdom has also started testing samples of Maggi noodles sold across its markets. Of all the flavours available in Britain, Nestle UK imports only one from India."The FSA is aware of the recent incident in India involving Maggi Noodles. We are currently working with Nestle and the European Commission to investigate a report of higher than expected levels of Lead and undeclared MSG in Maggi Noodles," Britain Food Standards Agency (FSA) told The Times of India.
Updates
The Gujarat government on Thursday banned the sale of Maggi for one month.
Even as several states are awaiting the results of the test on Maggi samples collected from all districts, some others have sent food inspectors on a surprise visit to stores to collect packets of Nestle's controversial product.
After Delhi's food safety watchdog detected high levels of lead and monosodium glutamate (MSG), a flavour enhancer, in the samples collected from across the national capital, the AAP government imposed a ban on its sale in the capital city for 15 days.
The Delhi government's decision was followed by the Indian Food and Drug Administration (FDA) directing all the state governments to get the samples tested. While Jharkhand and Gujarat are awaiting results of the tests carried out on Wednesday, other states are in the process of collecting the samples.
The Assam government are also awaiting the reports of tests on noodles' samples. "The government will take a decision on banning Maggi once the laboratory reports are available," a release quoting Chief Minister Tarun Gogoi said.
While Himachal Pradesh has collected noodles' samples along with chocolates and dairy products, the Rajasthan government has asked the district health authorities to conduct five inspections and collect two samples of Maggi noodles every day for one week, starting 4 June till 10 June, The Indian Express reports.
In West Bengal, the Mamata Banerjee-led government has not only put Maggi under the scanner, it has also ordered sample testing for Lay's and Kurkure.
Arunachal Pradesh, Odisha, Tamil Nadu, Punjab and Haryana have also sent samples for testing to ascertain if the noodles contain higher than the permissible limit of lead and MSG content.
Though several states are in the process of testing samples, a few others have cleared Nestle's famous Maggi. Nestle passed the tests in Maharashtra, Kerala and Goa.
On the other hand, Chandigarh seems to be taking immense care over safety issues, as it has ordered more sample collection despite finding no negative results in the tests conducted earlier.
In view of the escalating fears over the harmful effects of consuming Maggi, even the Army has asked its soldiers to stop having the noodles until next order. It has asked all the canteens to keep aside the existing stock of Maggi noodles.
The furore over Maggi noodles initially began in Uttar Pradesh, where FDA found high levels of lead and MSG in the samples of Maggi noodles and its masala. Bihar was next to complain about lack of food safety practised by Nestle.
A Bihar court filed a case against Nestle for allegedly ignoring food safety standards, and a separate case against Amitabh Bachchan and Madhuri Dixit was lodged for endorsing the product as healthy on TV advertisements.
On Wednesday, Nestle officials assured the Delhi government that they strictly follow safety standards. Government officials had met with Nestle authorities to discuss the growing concerns regarding its products.