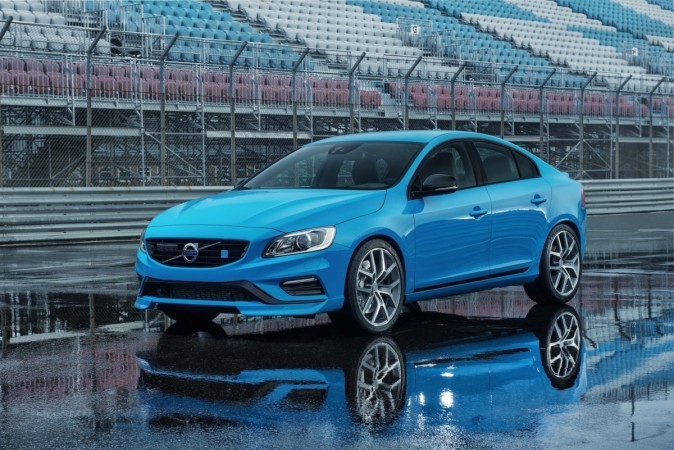 Even if you are a purist who thinks anything other than a forced induction motor in a car is blasphemy, you will agree that electric vehicles are set to evade the motoring industry. Swedish carmaker Volvo is quick to admit this shift and has announced a strategic shift in its in-house performance division -- Polstar.
Also read: Volvo S60 Polestar performance sedan launched at Rs 52.50 lakh in India
While the Polestar brand acted as the answer of Volvo to the M division cars of BMW and AMG cars of Mercedes-Benz, it will soon turn into a standalone brand focusing on high-performance electric cars. The company has also announced that Thomas Ingenlath, Senior Vice President Design at Volvo, will assume the position of Chief Executive Officer at Polestar. Ingenlath will be joined at Polestar by Jonathan Goodman, who will become the Chief Operating Officer.
Volvo Cars had acquired 100 percent of Polestar Performance in July 2015, having worked together in motorsport since 1996. In the future, Polestar will offer cars that will no longer carry a Volvo logo, as well as optimisation packages for Volvo's range of cars under the Polestar Engineered brand.
The new development goes in line with Volvo's previous announcement that explained the company's aim to sell a total of up to one million electrified cars by 2025. The company plans to achieve the target by offering at least two hybrid versions of every model in its range and releasing the first all-electric car in 2019. The first all-electric car will most likely be rolled out under the revamped Polestar brand.
Electrified car sales target is a part of Volvo's strategic sustainability programme 'omtanke', which is a Swedish word that means consideration or caring. The programme also envisions that Volvo will impose climate neutral operations by 2025, have 35 percent of its leading positions held by women by 2020 and no one will be killed or seriously injured in a new Volvo car by 2020.