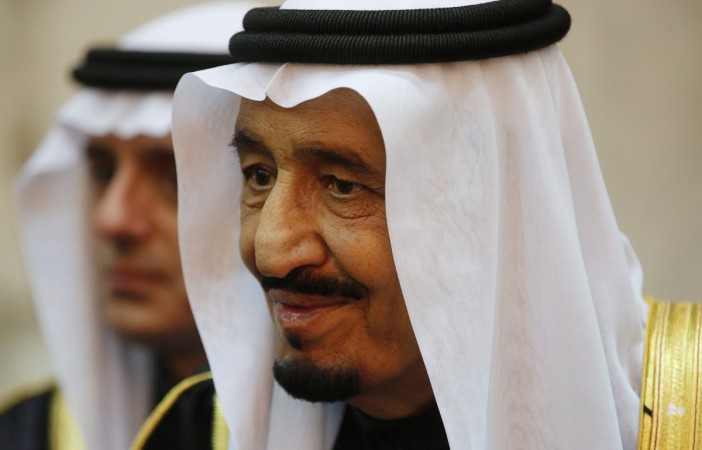 Denouncing terrorism, Saudi Arabia's King Salman bin Abdulaziz on Sunday said that radical Islamists were not only "threatening Muslims," but also vilifying the image of Islam. He also said that over a billion innocent Muslims are forced to pay price for the actions of a few.
King Salman's statement was presented by Makka Governor Prince Khaled al-Faisal bin Abudlaziz at the opening of an international conference, titled "Islam and Combating Terrorism". It was organised by the international Organisation of Islamic Conference.
"They paid with their lives in their fight against terrorism. And our air force is part of the international coalition fighting these terrorists," the Saudi leader said, according to Al Arabiya.
In the speech, King Salman said that the radicals carry "a falsified Islamic banner," and have promoted a version of Islam that fuels a universal hatred towards Muslims.
"In addition to the catastrophic loss of people and infrastructure, and the shattering and division of nations, the greatest danger to our nations are these misguided and misled terrorists, who have given an opportunity to those waiting for a chance to hurt Islam and vilify its followers, estimated at more than 1.5 billion," he added.
According to him, the militants have also caused "embarrassment and nervousness to the Islamic nations, its organisations and its people in front of other nations which we are connected to through cooperation."
He implored the audience to remember what Saudi Arabia has done to curb terrorism and promised that he has zero tolerance for terror. He added that the kingdom will not wait idly by while extremists tarnish the image of Islam.
Custodian of the Two Holy Mosques sought that the Muslims increase awareness of the dangers and risks stemming from terrorism and "individuals and organisations should double their efforts" to fight it. He also urged people to defeat terrorism and warned "not to give any helpline to these terrorists or even sympathise with them."