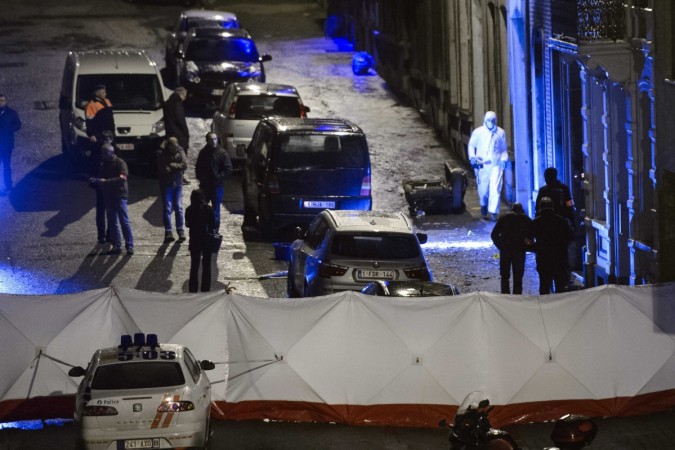 Terror threats in Europe are forcing temporary closure of some Jewish schools in countries such as Belgium and Netherlands, reports on Friday said.
This comes on a day when the Belgian police thwarted an "imminent" terrorist attack after they killed two heavily armed suspects and arrested one.
The two suspects were widely reported to have been killed in a counter-terrorism operation involving a raid on Thursday, in the eastern town of Verviers, Belgium. There have been concerns in Europe about terrorist attacks a week after gunmen killed 17 people in a shootout at a satirical magazine's office as well as other attacks in Paris.
The only orthodox Jewish school in the Netherlands, the Cheider School in Amsterdam, was closed on Friday as a precaution against growing concerns in the country of a terror threat, Reuters reported.
Fears of attacks have also forced the temporary closure of Jewish schools in Antwerp and Brussels – two major cities in Belgium -- after the raid in Verviers on Thursday.
In Netherlands, Jewish schools as well as important Jewish centres such as Amsterdam's Anne Frank House and Jewish Historical Museum have been placed under high alert since June when the nation's anti-terrorism office advised them to remain cautious. The alert followed the deadly shooting at the Jewish Museum in Brussels in May that claimed the lives of four.
Thursday's raid, which was conducted on a terrorist cell, had been carried out after indications of "major and imminent" attacks in Belgium, a representative for the national prosecutor's office said in a news briefing. Some of the members of the cell had recently returned from Syria, the official was cited by various publications as saying although he did not mention if they had any possible links to last week's attacks in Paris.
An unidentified police officer was, however, cited by website of La Meuse newspaper as saying: "We've averted a Belgian Charlie Hebdo," notes VOA.