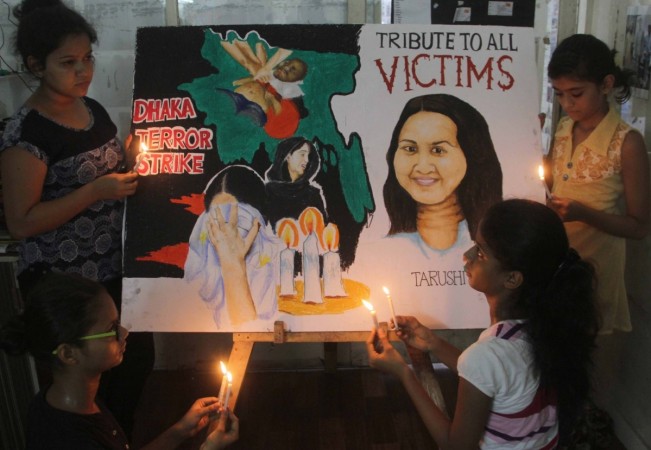 Ignoring political correctness, two women journalists — an Indian and a Bangladeshi — have said that the ideology behind Islam was responsible for the spate of attacks this Ramadan (Ramzan) that left over 400 dead, making it probably the deadliest Muslim holy month in recent memory.
"The jihadist violence that made this Ramzan the bloodiest in recent memory had everything to do with Islam. An evil, fanatical version of Islam but religious violence it certainly was," wrote Indian journalist Tavleen Singh wrote for the Indian Express on Sunday.
She also dismissed the view that young Muslim men and women get swayed towards Isis propaganda because of inherent weakness to adopt modernity.
"Whenever I have talked to young Muslim men and women who have suddenly discovered their Islamic roots, I have found that it is a romance with a mythical past that lures them, not an inability to deal with modernity," she wrote in her weekly column for the daily.
Her comments come on the back of a series of tweets by Bangladeshi journalist and author Taslima Nasreen a few days ago on how Islam's image as a religion of peace has taken a hit in the wake of a series of terror attacks in the past few weeks.
Her tweets on the religion and the rise of terrorist tendencies among Bangladeshis came after the attack on a Dhaka cafe early this month that left 22 people dead, instead a 19-year-old Indian student Tarishi Jain.
For humanity's sake please do not say Islam is a religion of peace. Not anymore.

— taslima nasreen (@taslimanasreen) July 3, 2016
'Bangladesh has been a major contributor to global terror. Bangladeshi men have joined terror outfits in 36 countries.' -- Saleem Samad

— taslima nasreen (@taslimanasreen) July 3, 2016
You don't need poverty,illiteracy, frustration,America's foreign policy,Israel's conspiracy to become an Islamic terrorist. You need Islam.

— taslima nasreen (@taslimanasreen) July 3, 2016
Participating in a television debate, Nasreen said that it is time for followers of Islam to introspect.
The holy month of Ramadan (Ramzan) this year saw a spate of terror attacks around the world targeting civilians. While approximately 300 people were killed in a suicide bomb attack in Baghdad on July 3, the gun-and-suicide attack on Istanbul airport claimed 45 lives on June 28. The shooting at a gay night club in Orlando killed 49 people on June 12, while 22 people were killed in the terror attack on Holey Artisan Bakery and the O'Kitchen Restaurant in Dhaka early this month. To make matters worse, a suicide bomber blew himself up at a Saudi Arabia mosque while terrorists attacked an Eid congregation in Kishoreganj near Dhaka on Thursday, killing three persons.