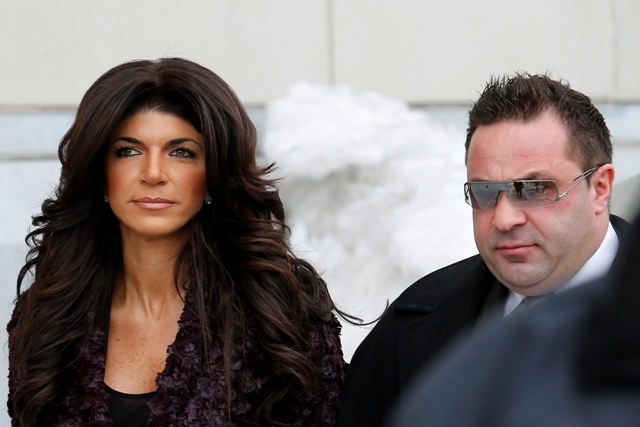 "Real Housewives of New Jersey" star Teresa Giudice will start her prison sentence on 5 January, and according to a former inmate, life in the prison located in Danbury, Connecticut, will not be as comfortable as Giudice expects.
Beatrice Codianni, a former inmate who spent 15 years at Danbury, told the media that the reality show star might be targeted due to her fame, and it was important for Giudice to keep her anger in check.
As fans of "RHONJ" know, season 1 finale of the reality show saw Giudice famously flipping over a table and shouting at Danielle Staub. But such behaviour will not be tolerated in prison.
"She may be tested by other inmates because of her notoriety, more in the way of snide remarks than threats," said Codianni, according to Radar Online. "The staff will probably warn her not to let anyone get to her. Whatever Teresa does, she can't lose control and get into a physical altercation with anyone."
"Fellow inmates and the staff look down on white-collar people because they feel that they had every advantage and blew 'em," noted Codianni. "And if other inmates offer her snacks or other items, she should be prepared to repay them or pay it forward."
But first, Giudice will have to undergo a psychological assessment and a strip search like most other inmates. She will also not be allowed to wear her own clothes. "The clothing and the shoes have usually been worn before. She might be able to keep her own bra, but only if it isn't underwire."
As previously reported, immediately after Giudice serves her 15 months behind bars, her husband Joe will commence his 41-month prison sentence. This arrangement leaves one caregiver at home to look after Gia, 13, Gabriella, 10, Milania, aged eight, and Audriana, aged five.
The couple has been charged with bankruptcy fraud and conspiracy to commit mail and wire fraud.