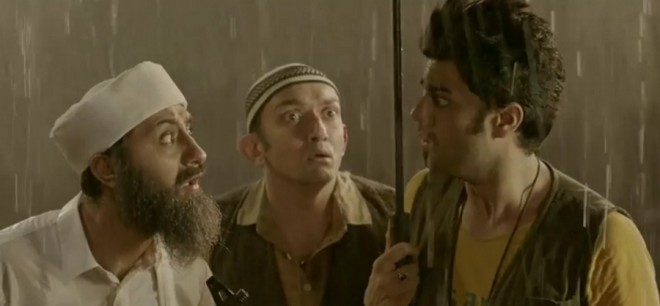 Abhishek Sharma's directorial "Tere Bin Laden: Dead or Alive" is a comedy drama starring Manish Paul, Pradyuman Singh, Sikander Kher, and Piyush Mishra. The film is a sequel to the 2010 satire drama "Tere Bin Laden," which stars Pakistani singer and actor Ali Zafar.
"Tere Bin Laden" received rave reviews and thus, the second installment was expected to be bigger and better. However, the Manish-starrer has received mixed to negative reviews from critics. The trailer of "Tere Bin Laden: Dead or Alive" tickled the funny bones, but the film is funny only in bits and parts.
The storyline is interesting, but the lazy writing and screenplay affects the film. However, Manish shines in the film with his comic timing.
Read what critics have to say about "Tere Bin Laden: Dead or Alive" below:
Bollywood Hungama reviewer said: "TERE BIN LADEN DEAD OR ALIVE doesn't live up to the first part. It offers you patchy entertainment. At the ticket window it will not enjoy an overwhelming word of mouth."
Lokesh Dharmani of Masala said: " The plot of an Osama doppelganger torn between Americans and terrorists is funny indeed but loses punch because of lazy writing and loud performances."
Surabhi Redkar of Koimoi.com said: "If you have a taste for comedy films which could be branded silly in caps, this is your pick! This is a no-brainer that promises partially a good time."
Tushar Joshi of BollywoodLife.com said: "Watch it for Manish Paul. He is definitely worth more than the price of the admission ticket."
Sneha May Francis of Emirates 24/7 said: "This time round, it's just not fun. Watch 'Tere Bin Laden', a second time instead. You'll have more fun, we promise."
Manjusha Radhakrishnan of Gulf News said: "Watch this if you are in the mood for some light-hearted fun about war, terrorism and the highly exaggerated world of Bollywood."
Rohit Vats of Hindustan Times said: "You can still watch Tere Bin Laden: Dead or alive, but it won't give you the same punch as the original. Keep your expectations low and you may come out of the hall laughing."