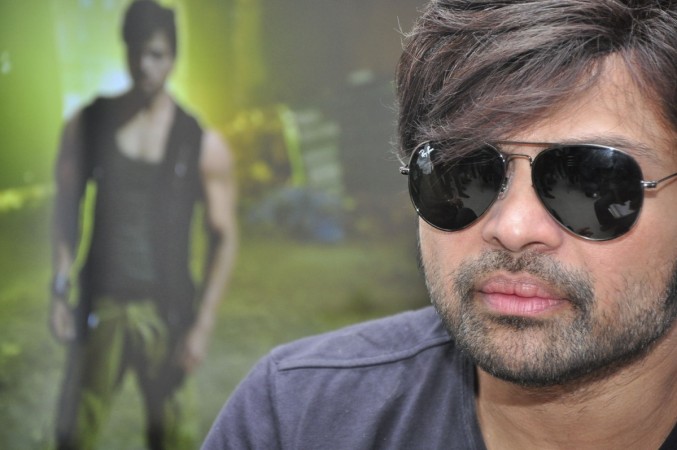 Himesh Reshammiya-starrer "Teraa Surroor" (Tera Surroor) has opened to mixed reviews from critics. "Teraa Surroor" is an action drama featuring Himesh and Farah Karimi in the lead roles, while Naseeruddin Shah, Kabir Bedi, Shekhar Kapur and Monica Dogra are part of the supporting cast.
The film, helmed by Shawn Arranha, is a sequel to the 2007 release "Aap Kaa Surroor." The first part of the flick revolved around a murder mystery, while the second part focused on jailbreak. For "Teraa Surroor," the actor has undergone a complete makeover. He will be seen flaunting six-pack abs and a leaner figure.
Himesh's new avatar has already impressed his fans. The trailer of the film, which was released in January, kicked up a storm on Twitter. Himesh's intense and steamy scenes with the lead actress surprised several of his fans.
But, has his acting and storyline impressed critics? Read on to find what critics have said about "Teraa Surroor."
Nandini Ramnath of Scroll.in said: "Whatever the view on Reshammiya and his unrelenting attempts to be regarded as an actor, there is no doubt that he is the biggest sport in Bollywood. Perhaps no other actor tries so hard to live up to the criticism, and succeeds every time."
Subhash K Jha in his review said: "As mentioned earlier, don't focus on the actress' manicured nails in jail. Just concentrate on the smooth surfaces where the director plays rough mind games with a softness of touch that promises thrills but no real harm is done to anyone.Even when bullets pierce their chests the blood spills in choreographed spurts."
Sameeksha of IBNLive said: "Haunting music and monotone of #HimeshReshammaiya. And we thought voice modulation is a must to become a singer. #TeraaSurroor : Even CGI can't bring expressions on our lead man's face! 15 mins and #HimeshSir has killed a gang leader, cheated on his girlfriend, confessed without a blink of emotion! Talent!"
Sreeju Sudhakaran of BollywoodLife.com said: "Teraa Surroor delivers as a true Himesh Reshammiya film. It is a typical masala entertainer with some great music. If you liked Aap Ka Suroor, then Teraa Surroor definitely won't disappoint."
Shubhra Gupta of the Indian Express said: "One character says : "oh god it's a mess". An apt line."