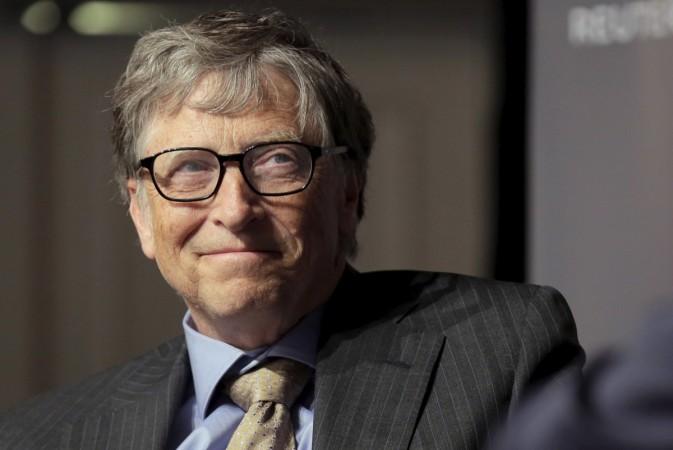 Bill Gates said that the temporary pains regarding demonetisation may be worth enduring if it speeds up digitisation in India. Gates was in New Delhi to shoot for a film on the Bill & Melinda Gates Foundation.
The Microsoft founder also met Prime Minister Narendra Modi and other top ministers during his visit.
"Pleasure meeting with @narendramodi. I'm optimistic about India's future and its commitment to innovation," he tweeted.
"I am very optimistic on India. Even if one of my ideas contributes to making a difference to the lives of 1.3 billion Indians, it will be huge for me," Gates told Times of India, referring to his lectures at Niti Ayog on Wednesday.
Gates had described Modi's decision on demonetisation as an "important step" to move away from a "shadow economy to an even more transparent economy" during the Niti Ayog meeting. He later told the Hindu that he had no opinion on the demonetisation move by the government. "Government transitions are never managed perfectly and never easy," he had said.
The government has been criticised for not foreseeing and planning for the difficulties that would arise out of demonetising notes of Rs 500 and Rs 1,000. The daily withdrawal limits from ATMs have also been changed repeatedly by the government, indicating a lack of a concrete plan to help people during the transition.
Gates also spoke about the reduction in healthcare spending by the current government, saying that it was a political question and he wasn't a voter in India, according to the Hindu. He had earlier said that the government should increase healthcare spending.
Gates also said that digitisation would transform the lives of the poor, and cause reduction in cost of borrowing for the economically weaker sections. "India is pushing towards digitisation in a big way. The scale of the country means that once India gets there, the amount of digital innovation here will be greater than anywhere else in the world," he added.