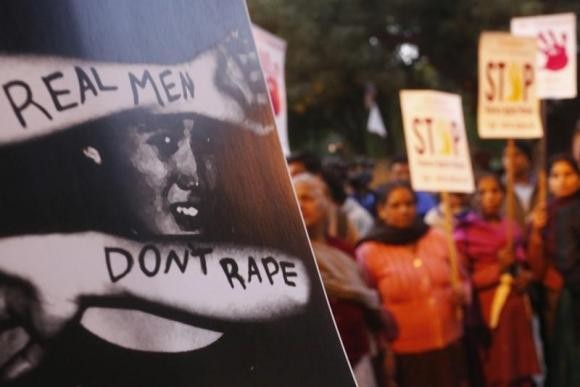 A tempo driver and his accomplice allegedly raped a 25-year-old woman on Saturday night in Uttar Pradesh's Ballia district. The police have arrested the driver Rahul Yadav and are hunting for the accomplice Lalji Yadav.
The incident occurred in Sahatwar area when the victim was going to her sister's house on 20 December night, PTI reported.
Following the incident, the woman filed a complaint and the police have registered a case against the duo, said Additional Superintendent of Police K C Goswami.
Earlier this month, US-based cab service provider Uber was banned after one of its drivers was accused of raping a woman in Delhi. The Delhi government said Uber did not follow the rules to run taxis in Delhi.
The Uber driver, Shiv Kumar Yadav raped a 25-year-old woman executive on 5 December. When the woman dozed off for a while, he drove her to a secluded place and allegedly forced himself upon her.
He also allegedly reminded the woman of the 16 December 2012 incident when a girl was gangraped and threatened that he'll insert an iron rod into her genitals if she resisted.
Shiv Kumar Yadav was later arrested from his hiding in Mathura on 7 December.
The 5 December rape had created a furore in New Delhi and several private cab providers faced the wrath of the government's decision to ban them.
Autos are regulated by state authorities.