Temperature Of Love, the SBS romantic comedy-drama, will be back with episodes 5 and 6 next Monday, September 25, at 10 pm KST. The episodes will focus on the rivalry between On Jung Seon and Park Jung Woo.
The chef did not have to put in much effort to impress Lee Hyun Soo. The male protagonist was not expecting a positive reply from the aspiring screenwriter in the near future. So, he was really happy to know that she is ready to be in a relationship with him.
After spending a day together, the onscreen couple realised they need each other at difficult times. The duo returned home with sweet memories of their first day of dating. But things took a turn for the worst in next couple of hours.
Watch: Reunited Worlds episodes 39, 40 (finale)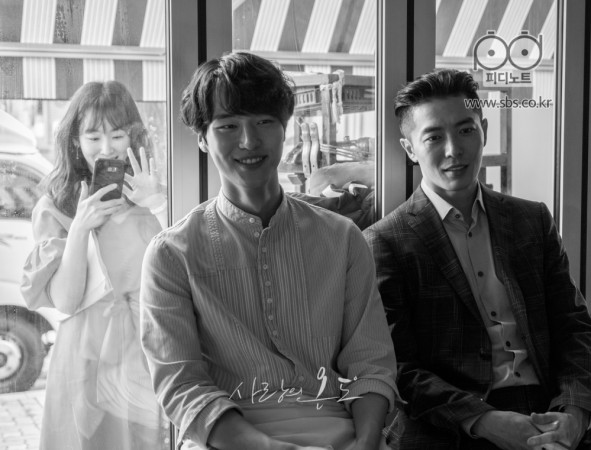 When the chef reached home, he saw her mother, Yoo Yeong Mi, waiting for him at the doorsteps. He was not really pleased to see her, as he knew she came back to him for money. The male protagonist had a fight with his mother the next morning.
Things were not very different for the female lead. She was kicked out by the senior writer for taking a day off while the team was struggling to meet the deadline. She did not know what to do. The only thing that came to her mind was the thoughts about On Jung Seon.
The onscreen couple decided to meet each other to discuss their problems, but they unknowingly took different routes. When Lee Hyun Soo rang the doorbell of On Jung Seon, he was trying to reach her on phone.
The promo teases some unexpected challenges for the onscreen couple. It shows Park Jung Woo asking the chef to keep a distance from the young screenwriter. The clip also shows the young businessman telling the female lead, "If I want something, I will keep on trying. Then I will make it mine."
The video even features a conversation between Lee Hyun Soo and Yoo Yeong Mi. "You are 29? That means you are older than my son," the chef's mother says in the footage.
Korean drama lovers will have to wait until next Monday to know more about the onscreen couple since SBS is yet to release the promotional photos for episodes 5 and 6. In the meantime, you can watch the first four episodes online here.
Watch the trailer below: